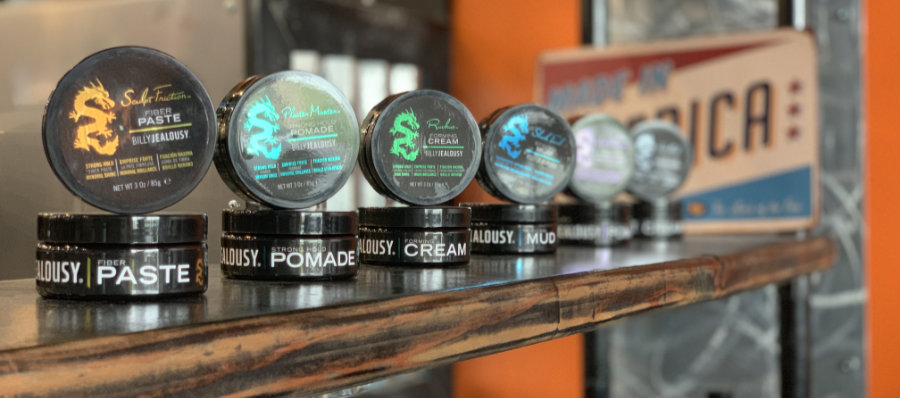 When it comes to grooming products, the right product can help maintain your look. No matter if you have a fade, high top, crew cut, or trying to cover a bald spot, products can help.  From gel to paste, each product can help with a specific need.  One of the major brands that Hair Mechanix carries is Billy Jealousy.  In addition, we also carry American Crew as well as other popular brands.
The Need For Grooming Products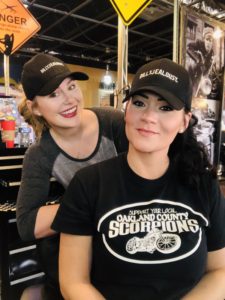 Of course, you do not have time to visit your local Hair Mechanix every day. So to maintain your great look, you need some products.  One of the most common products for men's hair is the old reliable gel. The gel helps hold your hair in place and gives it that high shine. But throughout the day flaking from the gel may occur.
Another product that is becoming more popular over the years is the pomade. Pomade will work great with combed hairstyles and the benefit is it will not make your hair dry or crunchy like gel tends to do.  Next up is the clay or mud it is sometimes called. Clay is thicker than pomade and usually provides a firmer hold. This type of product is best for hair with more volume or thickness.
Another popular product is the paste. Pastes are great for almost any hairstyle and it leaves your hair with a little bit of shine to it. Next up is the cream. Creams are for the very thick and also curly hair. Most creams have moisturizers in them as well. Finally, one of the least popular products is the old-fashioned hair spray. Most people relate hair spray to the high hair of the '80s.  But hair spray has come a long way since then so you may want to give it a chance.
All of these hair products are a great way to help maintain your new haircut. If you have questions about which products will work best for you, make sure to ask your Hair Mechanix stylists.  Finally, walk in or schedule an appointment, we here at Hair Mechanix are always glad to see you!