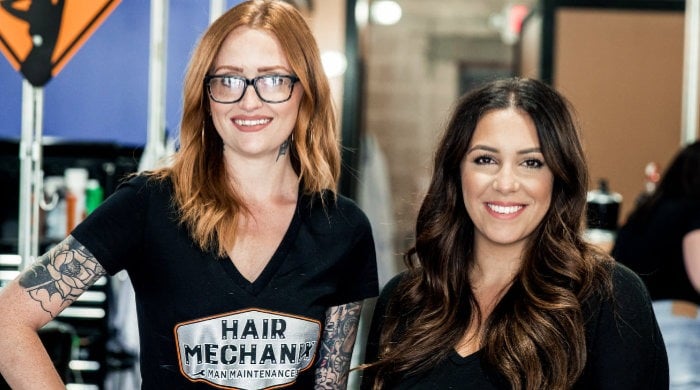 When it comes to men's haircuts in Howell Michigan, your top choice is Hair Mechanix. We are adding new locations in Michigan and in other states. Be sure to visit any of our other great locations for the best haircuts and barber services around! Hair Mechanix has great locations near Howell so if you're in the area, please visit our Brighton, Waterford, or Shelby locations.
Hair Mechanix Howell Michigan Now Open
As many know, 2020 really had some ups and downs. Unfortunately way more downs than ups. With everything that has happened, it put our newest location in Howell behind schedule. However, in is NOW OPEN! Located at 1247 E. Grand River in Howell MI, 48843  we are confident it will be the best place for haircuts in all of Howell. In addition to great haircuts, there is a vast variety of services to choose from.  Services such as beard trimming, coloring, straight razor shave, waxing, and scalp treatments.
When you get a haircut from Hair Mechanix not only do you get a great cut but it also includes a neck massage, hot towel, and a neck shave. Also, the atmosphere is unmatched compared to other shops. Our friendly experienced staff will make your visit one of the most memorable you ever had at any hair salon. Not sure what type of haircut best suits you? Your stylist can recommend exactly what type of cut works best with your hair type.
Now that we are officially open, make sure to book your appointment today! Also, each Hair Mechanix carries some of the best hair care products around. Not sure what products will work for you? Just ask, we can recommend the best ones to keep you looking good all year long. Finally, when it comes to a great men's haircut in Howell Michigan, make sure to choose Hair Mechanix!
revised 1/24/22