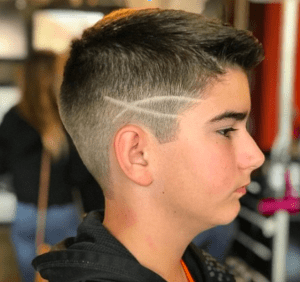 Quarantine is over and all of our Hair Mechanix locations are open which means its time for a summer haircut!   Summer is the time of fun, relaxing outside, and keeping your hair in short styles to keep cool in the warm weather. Are you stumped on which haircut to get? Luckily for you, we have compiled a list of some of the hottest hairstyles of Summer 2020!
New Summer Men's Haircuts This 2020
Tight Fades and Skin Fades
This summer, tight fades are in. In a tight fade, hairstylists leave hair at the top of the head longer and shave or trim down the sides of the heads to make a faded appearance. Tight fades and skin fade will keep you cool in hot weather and will make you look awesome for the entire summer.  
Summer is about being bold and trying new things. And a cool hair design will be just that, a bold statement that you can add to your everyday look. From lightning bolts to curved lines to waves, our stylists can do it all!
Buzz cuts are one of the most popular hairstyles out there. Not only do they look good with nearly any face shape but they also require very little maintenance and will keep you cool during the summer.
The crew cut, while similar to a buzz cut, allows the wearer more versatility. Unlike the buzz cut which leaves hair all the same length, the crew cut has different lengths of hair on different places of the head, the longer hair typically near the crown of the head and shorter hair on the sides and back of the skull.
Summer Men's Haircuts Available at Hair Mechanix
Furthermore, summer is a great time to try out some new hair colors. We offer coloring services! You can cover the oxidized grey or add some highlights to your hair! If you are interested in our coloring services, find out more today!
At each of our Hair Mechanix locations, our talented hair stylists can help you choose a cool new summer haircut style that will make you look your best! If you are in Michigan, visit our Brighton location today! Or, if you live in Pennsylvania, we now have a new location in Washington, Pennsylvania that you can visit. We look forward to seeing you!