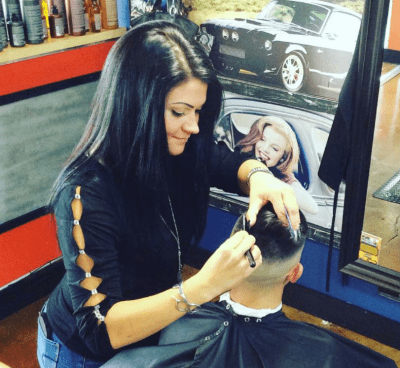 Are you a Northville, Michigan resident searching for barber shops near you? 
Searching for a new barbershop can be a challenge. Finding a good one is even more so. When your search engine starts filling up with results like "best barber shops near me" and "haircut places near me," you still may not find the right barbershop. Furthermore, some salons' locations are inconvenient for customers to go to. Fortunately, customers from Northville and Novi do not have to worry about finding the best barber shop because Hair Mechanix has a location right nearby!
Hair Mechanix Near Northville, Michigan
People often call and ask if Hair Mechanix has any location in Northville, Michigan. Hair Mechanix has many locations in Southeast Michigan. However, at the moment, Hair Mechanix does not have a location in the city or township of Northville. Even though Hair Mechanix isn't physically located in the city, we have locations near Northville. Our Livonia Hair Mechanix is located on the border of Livonia and Northville! Our Livonia store is right on 8 Mile Road, next to Meijer.
For our Northville customers, that means they can easily enjoy the high-quality services that Hair Mechanix has to offer! Livonia is also the perfect location for any Novi locals who want a great experience at the best barbershop chain in Michigan!
Visit Hair Mechanix Today!
When it comes to your hair, you want only the best stylists touching it. That is why you should be going to your closest Hair Mechanix for all your hair maintenance needs! At Hair Mechanix, we offer:
Precision Haircuts
Coloring Services
Face Maintenance
Waxing Services
Facials
Scalp Treatments
Detail Work 
All of our services are provided by professional stylists, each of whom specializes in haircuts for men near Northville. As well as all the other barbershop services like; straight razor shaves and beard grooming!
---
Although we do not have a location in Northville, you can change that! Join the Hair Mechanix franchise today!