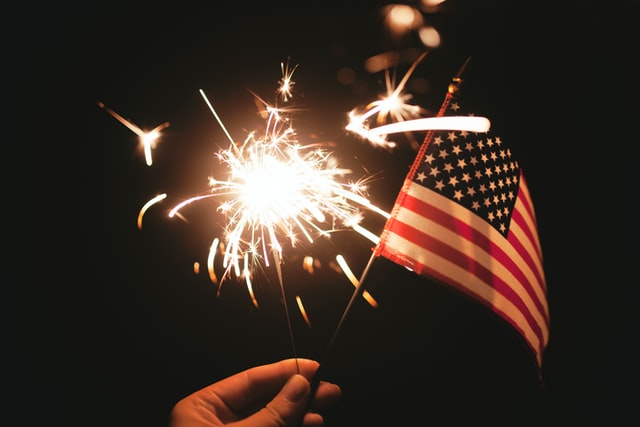 Want to look your best this summer in Washington PA? While everyone is one month into the summer, there is still plenty of summer fun to enjoy. Parties, holidays, and other special moments are coming around the corner. That is why it is a great time to get a new, fresh look for the summer!
Graduation Parties
Graduation parties are going on throughout the summer. While some graduates hosted their celebrations earlier this summer, other graduates are waiting for mid to late summer. Depending on the graduate, you can find yourself in very different events. You can expect some parties to be outside, considering the wonderful weather. However, you can also expect a private dinner party, go out to a game center, and other fun activities. As a result, you should make sure your hair can manage whatever activity that you are doing.
If you are a graduate, congratulations! Get a haircut to show off how mature you have become!
Fourth of July Parties
The annual birthday of the United States is coming up. As one of the biggest celebrations of the year, you can expect a lot of fireworks flying through the night sky. As a national holiday, people get a day off work to enjoy the company of friends and family. Just like with a graduation party, you can expect outside activities or private events. With the summer heat, a haircut will get rid of your head's deadweight and leave you refreshed.
Weddings
Ever heard of "June Brides." Summer is the most popular time for weddings, especially in June. Regardless of whether the wedding is local or destination, you cannot go to a wedding with messy hair. Even if you are just in the crowd, being presentable is important. If you are part of the wedding party, you better make sure that you have your hair under control. Unless you want bridezilla on your tail!
Look Your Best This Summer at Hair Mechanix
Look your best this summer in Washington PA with Hair Mechanix. At Hair Mechanix, we provide high-quality haircare services that will help you meet your manscaping needs. Our professional stylists will guarantee that you will be looking your best this summer. So, come to our Washington PA location and start the summer with a great new look.