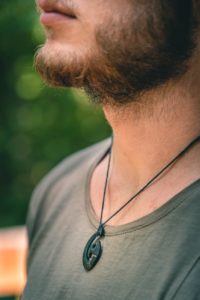 Summertime is fast approaching so it's time to clean up the beard! Michigan Summers are hot so you want to get rid of the extra facial hair! If you need to get your beard or facial hair back to a manageable state, our stylists at Hair Mechanix can help. We can help you with all your cleaning and manscaping needs. Also, we can cut, shave, wax, and clean you up so you look your best this Summer.
Come to Hair Mechanix in Warren! Enjoy spending the day touring the beautiful city of Warren with your family and friends shopping or getting lunch at one of the surrounding restaurants before getting a new stylish haircut or beard grooming to end the perfect outing!
Why Come To Us For Beard Grooming?
Here at our Hair Mechanix location in Warren, our stylists are engaging and talented. No matter what you want, our stylists can do it! Whether it be a stylish fade, short buzz cut, or classic crew cut, our stylists can do it all.
At our Warren location, we provide many services. Our stylists do haircuts, coloring, trimming, waxing, and scalp treatments. The haircuts can be any of your choosing at its best. For adding color, we do full coverage, sides only, or eyebrows in natural colors. Trimming services include full head shaves, beard trims, face shaves, and goatee or mustache trims. Waxing services include eyebrows, center brows, nose, and ears. Lastly, 5-minute scalp treatments are scalp massages with a high-oxygenating scalp conditioner. The 10-minute scalp treatments are scalp massages with medicated follicle repair plus oxygenating scalp conditioner.
For a fresh look with a trimmed beard and thinned haircut, come into our Warren location. Our stylists will clean you up with no problem. Either walk in or make an appointment and start your Summer off by looking good!