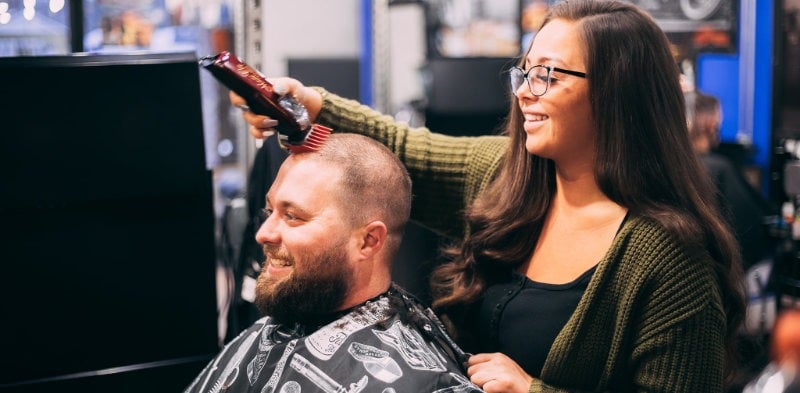 Downriver, Hair Mechanix has you covered! Spring is arriving around the corner and a lot of events are coming up. Spring break is on everyone's minds. Meanwhile, high schoolers are preparing for prom and graduation.
This does not include the holidays and other personal events. The expectation to look your best is always around. That is why Hair Mechanix offers its amazing services to downriver cities and other locations!
Big Spring Events
The winter snow is finally melting as spring is coming back in full swing. The warming temperatures are exciting for everyone. People can finally get outside, start changing out their winter gear for warm clothes. However, the most exciting part is the events that are coming. College students are gearing up for spring break, ready for the party scene down in the warmer states. Meanwhile, high school students all over the country are preparing for their milestones.
Just like every classic movie, students are anticipating Prom. The dance that every high schooler has been waiting for since freshman year. Furthermore, the sound of graduation is tolling for younger and older students. In addition, you have holidays and festivities like St. Patrick's Day, Easter, and Marti Gras. All of these events are full of high energy and are meant to be celebrated. However, looking your best is imperative. You are going to need a spring haircut!
Getting A Spring Haircut at Hair Mechanix
When it comes to getting a spring haircut, Hair Mechanix can guarantee the best hair service! Our company provides a variety and extensive list of services to help you get your dream look. Some of these basic services include a range of haircuts, coloring services, and facial maintenance.
Each of these basic services expands into options that will allow you to reach your ideal look. In addition, clients have access to waxing services, facial treatments, scalp treatments, and detail work. All of these haircutting services include shampooing, straight razor clean-up, and neck massage with a hot towel.
However, you do not want to leave without something to help with a tune-up. Hair Mechanix has an extensive line of products to help you look your best! Our lineup includes popular brands like American Crew. Our stylists can help lead you to the best products for your hair, including molding clay, styling gel, pomade, and so much more!
Visit Hair Mechanix at Our Downriver Locations
You start to spring with a fresh new cut and style at Hair Mechanix. Our company has many locations throughout Michigan, including downriver locations. You can get these amazing services at Southgate can service many downriver cities like Taylor, Allen Park, Trenton, and other local cities. Hair Mechanix has many locations throughout Michigan and other states.