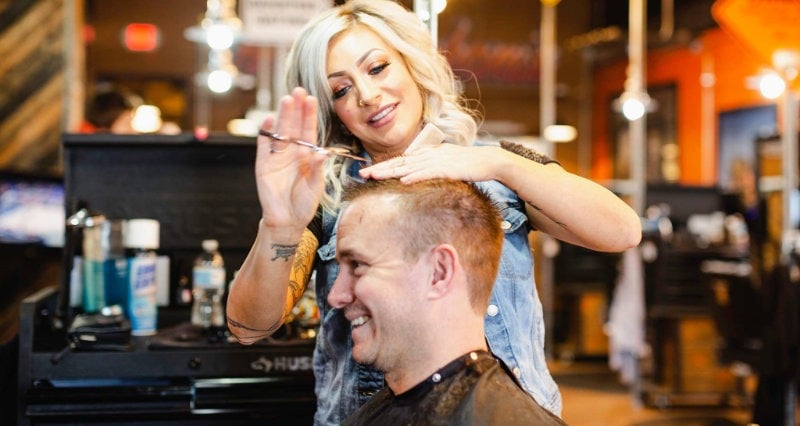 Hair Mechanix is referred to as one of the best barbershops in Metro Detroit.  We are not the traditional style barbershop, but we offer the same great service and an even better atmosphere. In addition, our talented stylists or barbers can give you the haircut you have always wanted.  Hair Mechanix is a growing franchise so look for one of our new locations near you coming soon.
Best Barbershops Near You
From Shelby Township, all the way to Jacksonville Florida, we have great locations to serve you. Also, at Hair Mechanix, we offer services you do not see at a more traditional barbershop. For example, we offer coloring services. Looking to hide some greys or highlight your hair? Hair Mechanix offers all sorts of hair coloring services.  In addition to hair coloring, with every men's haircut, you will get for free a hot towel massage, shampoo, and neck shave. How is that for value?
Also, all our locations have a unique atmosphere tailor-made for men's tastes. From TVs to toolboxes, our barbershop decor will make you feel welcome. Along with the atmosphere, we have very talented stylists and barbers to help you achieve your best look. Not exactly sure what you want? Your stylist will recommend great cuts for your hairstyle and help you decide exactly what will make you look your best.
In The Shelby Area Looking For A Haircut?
One of our best new locations is Hair Mechanix Shelby.  This location is home to some of the best hairstylists in the area. In addition,  The newly built shop has comfortable chairs for clients to enjoy while spending their day at Hair Mechanix.  In addition to great cuts, you get free shampoo, neck shave, and hot towel massage with every cut. That is right, we believe in providing the best offers for our customers to keep them coming back again and again. Also, you can walk right in or book an appointment ahead of time, either way, we are glad to see you.
Located on 23 Mile Road next to Joe's Italian Eatery. The hairstylists at Hair Mechanix Shelby are always happy to meet you! Visit them today.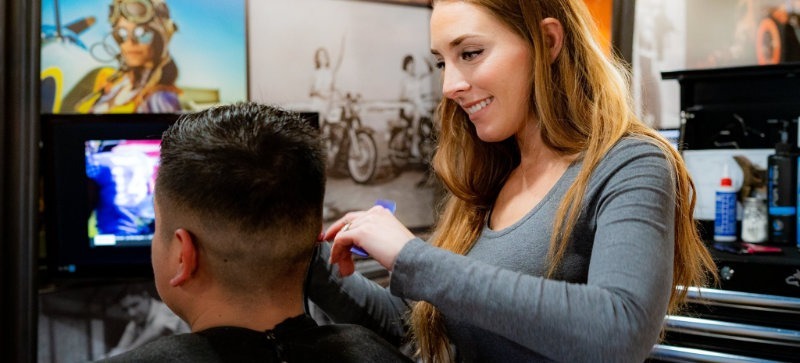 Barbers For All Hair Types
From thinning hair to thick full hair, we have seen it all. In addition to your new style, our stylists can recommend the best products to help maintain your look until your next visit. Walk right in today at your local Hair Mechanix. Also, you can book an appointment with your favorite stylist as well. Stop in today and see why Hair Mechanix is the best barbershop in all of Metro Detroit!