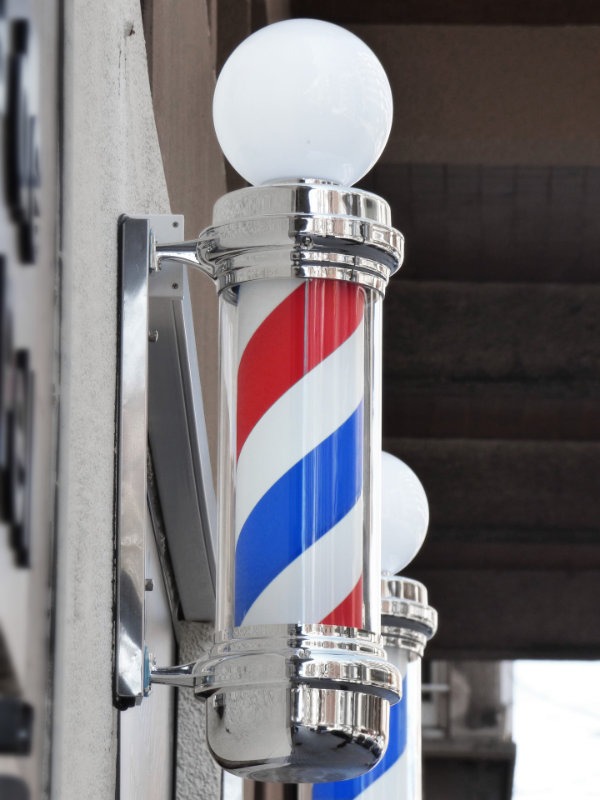 Barbers have been around for centuries. The art of barbering has long been known for cutting, grooming, or styling boy's or men's hair. In early times, because of a barber's finite skills with the straight razor, they were often utilized to perform surgeries or dental work as well. Of course, as laws and regulations were formed, this was no longer allowed. Since then, men's hairstyling, beard trimming, and shaves were their only focus.
What is a barber?
A barber is a person who cuts or styles men's or boy's hair. The term "barber" comes from the Latin word "barba" which means "beard". In order to be a barber, nowadays there are certain types of licenses that one must-have. In certain states, one much be licensed to use a straight razor. Without the proper license, a barber would just be known as a cosmetologist that specializes in men's hair.
Barbershops are social
As you may have seen in many movies, or experienced for yourself, barbershops are often highly social places. Oftentimes, men would debate about sports, politics, or other hot topics inside of the barbershop. Over the years, men's hairstyles changed and for many men getting their hair cut at a "hair salon" made more sense. Primarily staffed by women stylists cutting women's hair, they changed too. Both survive in their present form and missions today. However, this presented an opportunity for a new type of place that primarily does men's haircuts and also can perform barber style grooming in a unique atmosphere.
Do you need a barber or hairstylist?
If you are in need of a men's haircut or style, come to have a beer and socialize with us at Hair Mechanix! When you are looking for a barber to do a shave and professional beard trim we've got you covered! Schedule an appointment or walk into a cool atmosphere with couches, pictures of cars & motorcycles, and friendly stylists or barbers.