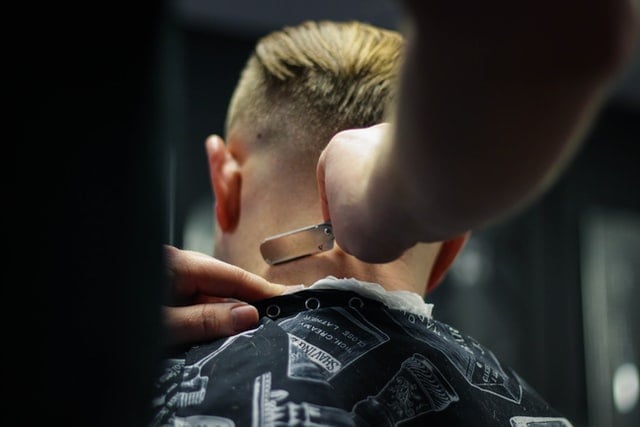 It is time to look for some Fall and Winter men's hairstyles. When the seasons change, it is the perfect time to get a new haircut. The Fall and Winter months are full of important holidays. Thanksgiving, Christmas, and New Year's Eve is around the corner. So, getting a new hairstyle for these events is a necessity. However, what haircuts should you be looking at this year? Let's look at a few!
High Quiff For Fall and Winter
This hairstyle is a combination of 1950s Pompadour and Flattop hairstyles. This hairstyle came after the strict, shortcuts during the post-war United States. The quiff has made a resurgence in popularity. The modern version of the quiff has lots of hair in the front that recedes to a shortcut in the back and sides. This iconic and trendy style looks great when it is high. However, even if you have shorter hair, a quiff can look good in the shorter cut as well. There is a reason why this haircut is one of the best hairstyle trends.
2 Block 'K-Pop'
The 2 Block hairstyle gained popularity because of Korean Pop music idols. The haircut has two aspects that make it unique. First of all, it has longer hair on the top and sides. Finally, it is shorter in the back. This hairstyle works on different levels as it allows for short and long hair to take advantage of this cut. In addition, the 2 block haircut works with straight, wavy, and curly hair. Some people even get perms to make their "K-Pop" hairstyle stand out. Without a doubt, this is a trendy style that you should try for your Fall/Winter look.
Slick Back
Without a doubt, the slick back is the ultimate choice for a swanky look. Regardless of hair length, a slick back can be a versatile style for your hairstyle catalog. This haircut can be formal and stylish, making it perfect for different types of events. It is eye-catching in all situations and can be personalized to fit your own personality. In addition to the classic slick back, you have an undercut or fade. Furthermore, you have to slick back your hair at any length or texture. Overall, this versatile hairstyle can be perfect for this holiday season.
Get Your Fall and Winter Haircut at Hair Mechanix
Selecting the best Fall and Winter men's hairstyles is easy. After all, your haircut is based on personal preference. However, finding the right stylist can be hard. Once your hair is cut, you have to wait for it to grow back. You want a stylist who will give you a satisfying haircut the first time. Well, look no further. Hair Mechanix is a premier barbershop that specializes in giving our customers the look they desire. Our professional stylists are the best in their craft, meaning their work is guaranteed to satisfy. So, don't wait to start your fall or winter on the right foot.
Go to Hair Mechanix today and schedule an appointment!
Posted In: Hair Styles