When all this craziness from the shutdown finally passes, you will most likely need a haircut! When the quarantine is over, make sure you head to your local Hair Mechanix! See you soon!
Newest Trend Designer Beard for 2020!
Move over 2019 man beards, 2020 is here and ready to get you looking hot for all those beard lovers! Over the last few years, we've seen the beard trend come back in full force. For some guys this has been wonderful, for others, it's time to clean it up.
Enter designer beards. These beard/stubble styles are trimmed up just enough that you get that rugged look combined with a business professional demeanor. These beards are short, close to the face, and are designed to complement your facial structure. No more having to worry about getting food in your beard, or looking like you've been living in the woods. Here are a few images of some Designer beards we love!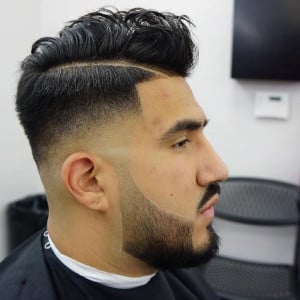 As you can see with this design, they added in a fade that gives them the detached beard look, while still having those sharp angles that we just can't get enough of.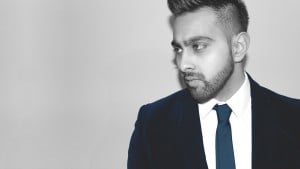 As you can see on this design, less is more. Just a little bit of scruff, but not enough to look unprofessional. Very nice.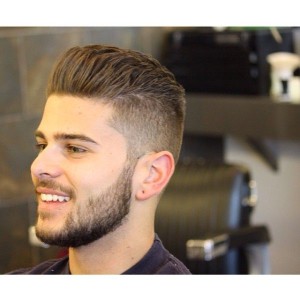 These beards can really take your style to the next level and will have you staying ahead of the style curve.
Come into Hair Mechanix and let us trim up your beard scruff. Let our team of stylists gets you looking like a million bucks. If you want to try out this look we can help. We allow for walk-ins or you can make an appointment!
We offer these beard trim and shave services for Men:
Beardtopia – $16
Cut or Trim, Liquid Sand Exfoliating Cream, Rejuvenating Facial Cream & An Essential Beard Oil Massaging Rub.
Beard Trim – $10 and up
Add $5 For a Straight Razor Line Up.
Call and book your appointment today! Walk-ins are always welcome as well! Check out our Locations and see which one is closest to you!
Dear Bearded men of the world, we know there are lots of beard styles and options available to you but not all of them work with your face shape. Certain face shapes are accentuated and can be complemented by the way you style your beard.
Best Beard Face Shape
You might be asking yourself "What kind of beard is best for the shape of my face? How do I find out?", well, look no further. We've talked with our stylists and consulted with some industry experts and have compiled a list for you guys. Take a look and try one of these suggestions out next time you visit your local Hair Mechanix.
Oval-
The oval face shape is one of the most versatile in terms of facial hair styles. You can pull off most looks and don't have to worry about it not doing your face shape any justice. Make sure to keep your edges clean and cheek bones cleared.
Round-
With this particular face shape, the goal is to have the facial hair will lengthen the face. We suggest having shorter sides and length on the bottom, this will help create the illusion on a thinner face.
Long-
People with long faces will want a beard or facial hair style will want a facial hair style that is short and close to the face. Make sure that your chin hair is shorter than your hair on the sides. You could consider a designer stubble as an option.
Square
–
With this face type, you will want a facial hair style that will often the jaw-line and compliments your cheek bones. You may have a strong jaw line, and you choose to accentuate that or soften it with a facial hair that will compliment it. We recommend a beard that is trimmed short and close to the face. You could consider a designer stubble or even a goatee. You have some versatility
No matter what face shape you have, bring your man maintenance over to Hair Mechanix. We will help you get all cleaned up and looking good.
Walk-in's welcomed, or book your appointment today!