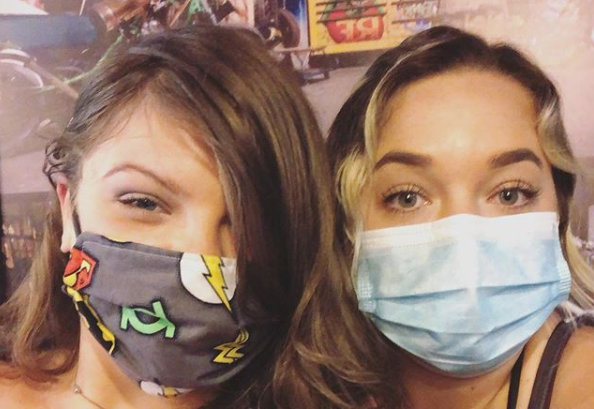 During the COVID-19 outbreak, many states ordered a shelter in place order.  During this time, you are to remain in your homes as well as all non-essential businesses are to close.  Unfortunately, that included all Hair Mechanix locations. The good news is, that some states are starting to lift their shelter in place orders and businesses can start to reopen. The firs of our locations to reopen on May 11th is the Jacksonville location.
Now Open In Florida
While the lockdown in Michigan is extended until May 29th, Florida has eased its restrictions. The Hair Mechanix Jacksonville is open for business and here to help you cut off that extra hair. In addition, the Jacksonville location will be following all safety procedures set by the state and the CDC.  Also, we will keep social distancing in effect and make sure everything is thoroughly sanitized.
The time everyone was on lockdown has really let everyone's hair grow. Our stylists can get you looking your best in no time. Because we are now open in Jacksonville, the demand is really high. We suggest making an appointment ahead of time.  Also, you can give us a call at 1.904.666.5178 for availability. We know these last couple of months have been tough on all of us, and we hope by opening back up we can get back to our normal way of life.
As of right now, only our Jacksonville location is open. Please check back with us for more updates on all our locations.   When we finally get the go-ahead on opening up in Michigan, we will make sure to follow all guidelines. Also, our stylists are all ready and willing to provide you with the best haircut around.  Finally, we hope that you and your family all remain safe and healthy, and hope to see you soon.
Jacksonville, or Jax as the locals call it, is a vibrant gem on Florida's Atlantic Coast. The idea of being in such a new and exciting city was so appealing we decided to open our first out of state location in Jacksonville. We aim to be the best place to go for men's haircuts in the Jacksonville area and other man-maintenance needs. We already give the best haircuts in Metro Detroit, why not Jacksonville? With the Atlantic Beach and TIAA Bank Field so close? We think we're gonna love it here.
Come see the Hair Mechanix difference
Here at Hair Mechanix, we give the best haircuts in Jacksonville, hands down. We can give your beard a trim, give your scalp a straight razor shave, and give you a free beer while you wait. If you want to catch the Jaguars, the Sharks, or any of the March Madness while you get cleaned up, we got you. We created the perfect place for men to come and get their hair trimmed. We're always looking at the newest men's hairstyles and trends in men's fashion. So you know you're getting the best.
Our experienced licensed stylists can give you that perfect bald fade you've always wanted, or trim up that beard. If you want to see what's been coming through our door, follow us on Instagram. We're always posting all the fashionable men's haircuts in Jacksonville.
When you need a place to get away from the downtown hustle and bustle come to Hair Mechanix Jacksonville. We're located right off the East Beltway 295 and US 90 East of downtown. Perfect if you need to get cleaned up before going to an NFL game or concert at the TIAA Bank Field.
Want to get the Hair Mechanix experience? We're always accepting walk-ins or feel free to book your next appointment on our app!
Here at Hair Mechanix are excited and ready to announce the grand opening of several new stores in the Greater Detroit and in Jacksonville Florida! In the Metropolitan Detroit area, we've got new locations open in Monroe, Warren, and Troy Michigan!
In celebration of these new locations, we are doing a limited time we are offering $12 haircuts to new clients AT ALL OUR LOCATIONS! This limited time offer is perfect for those of you who have been putting off your holiday haircuts, or just need to clean up after Movember
New Locations Open For Business!
Warren
32385 Van Dyke Ave.
Warren, MI 48093New Form
+1 586.722.7896
Hello Warren! We know you've been needing a decent men's haircut place in your neighborhood, and we've delivered! Our new location on Van Dyke Ave is going to give you the best haircut for your buck. You're welcome.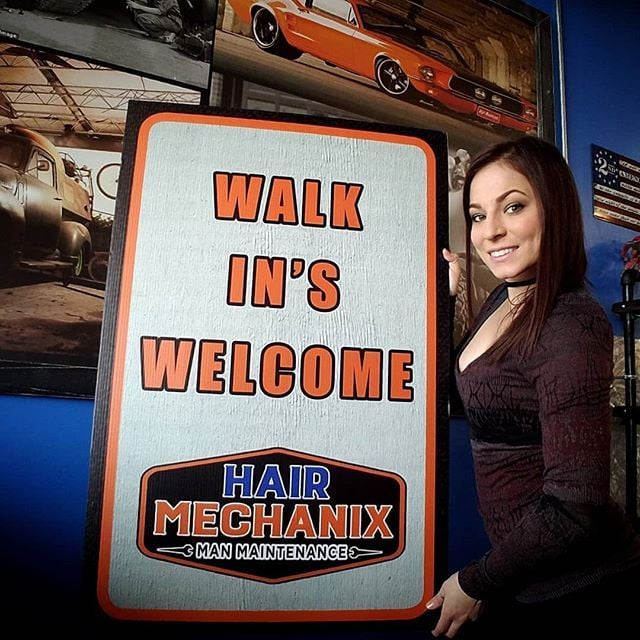 Monroe
1425 N. Telegraph Rd.
Frenchtown Township, MI 48162
  +1 734.639.2407
Our new Monroe location is rocking and rolling! We've been dishing out men's haircuts in Monroe for a little while now and the guys out there are loving it. If you're in the Monroe area and need a good haircut, drop on by!

Troy Hair Mechanix
508 W. 14 Mile Rd.
Troy, MI 48083
Troy is a hustling and bustling center that lacked a good men's hair salon. So we moved in. Now that Hair Mechanix is in Troy you have a place you can get a haircut that won't leave you looking like a plain jane.
Jacksonville Florida
11702 Beach Blvd. Suite 103
Jacksonville, FL 32246
  +1 904.666.5178
For those of you in the Sunshine State, we have great news for you! We've opened a Men's haircut shop in Jacksonville Florida and we are ready to get to it! We're excited to open our first Hair Mechanix in Florida with our professional stylists. We're ready to shake up the local barber scene with some kickass specials, discounts for new clients, and as always free beer before your haircut. Tell a friend, tell your Dad, tell your co-workers: There's a new men's haircut place in town that gives a good haircut in Jacksonville!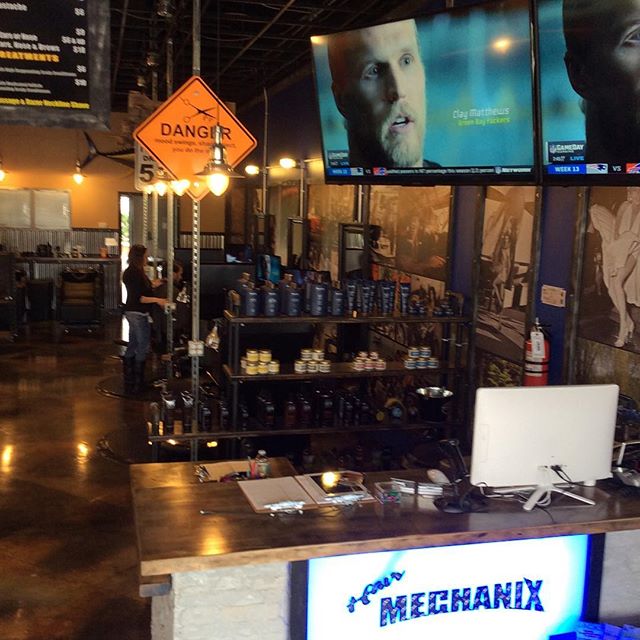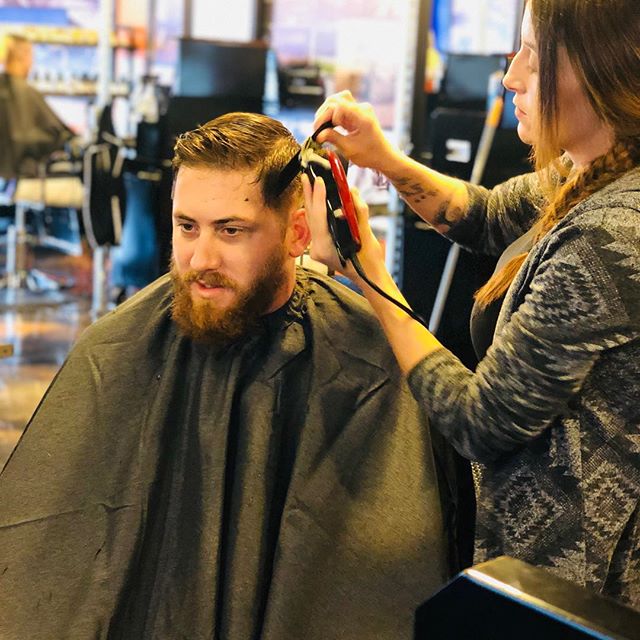 So come on out and get yourself cleaned up at our new locations!
Winner Winner Chicken Dinner!
We here at Hair Mechanix are excited to announce the winner of our Hot Tub giveaway contest! We paired up with Sunny's Pools and More (formally known as Viscount Pools West), 101 WRIF and 94.7 WCSX to give away a free hot tub, and we've got one lucky winner!
You might be asking yourself…. Why?
We here at Hair Mechanix don't like to focus on the why so much as the WHY THE HELL NOT!?
A special Congratulations to our contest winner Richard Jaynes of Inkster Michigan! We can't wait to see the look on your face when you get your prize! Also, we can tell you that he was very excited when he got the call (we assume it made his day). We want to thank everyone who entered and participated in this giveaway! You can Trust this won't be the last contest we do, so stay tuned!
Speaking of Staying Tuned!
Have you heard that we are opening 4 new locations? We are very excited to announce that by the end of the summer we will have 3 new locations in Michigan and 1 new location in a new state altogether!
Our new locations in Michigan are going to be in Troy, Michigan, Warren, Michigan and Monroe Michigan! We will announce their opening as they happen so stay tuned!
We are also extremely excited to be opening our first out of state shop in Jacksonville Florida! Business has been good, so we decided to take the Hair Mechanix experience on the road! We can't wait to see how this shop evolves and are excited to be a new fixture in the Jacksonville community!
Want to stay up to date with everything that's going on here at Hair Mechanix? Sign up for our mailing list or follow us on Facebook!