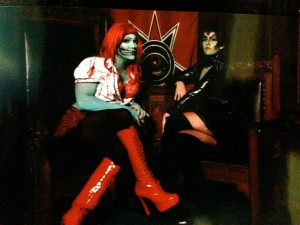 Halloween is around the corner, so it's time for Halloween hair and makeup! With parties and trick-or-treaters on the horizon, it's time to pull out all the stops. Dressing up in costumes is always the best part, yet guys seem to have a harder time during this season. Some guys use whatever their day-job uniforms are like a cop or doctor. We have all seen it! Other guys have the benefit of being in a relationship and their partner is all for the couple's costumes. Sometimes guys take the shortcut of doing something like wearing a mask. However, there are some guys that like to go all out with their hair and makeup for Halloween! Just look at the picture on the right, can you tell which one is the guy?
Figuring out makeup can be a challenge, so here are some ideas for Halloween makeup this year!
Halloween Makeup Ideas
So, what are some basic Halloween makeup ideas that you can do for your costume? First of all, let's go over the classics! Some of the most recognizable Halloween costumes like vampires, skeletons, and scary clowns are a lot easier to DIY than other costumes. At the most, you need to buy some Halloween makeup from the store. Low effort, sure. But they are classic for a reason. Sometimes less is more.
However, there are other makeup ideas that require more detail and time but can be amazing! For example, doing makeup on half of your face. While you can go the whole Two-Face route, it also reduces the amount of surface area to worry about. However, if you are only going to do half your face, your makeup needs to be spot-on and eye-catching. Otherwise, you just look lazy. You can also do animal-based facepaint as you see at carnivals. It may require more time but it pays off by embodying your costume on her face as well.
For those wanting to go all-out, combining fake scars and injuries with makeup can give you a gruesome appearance. However, even if some guys want to go all out, most don't have the technical skills to accomplish an all-out Halloween costume. That's where the professionals at Hair Mechanix come in!
Halloween Hair and Makeup at Hair Mechanix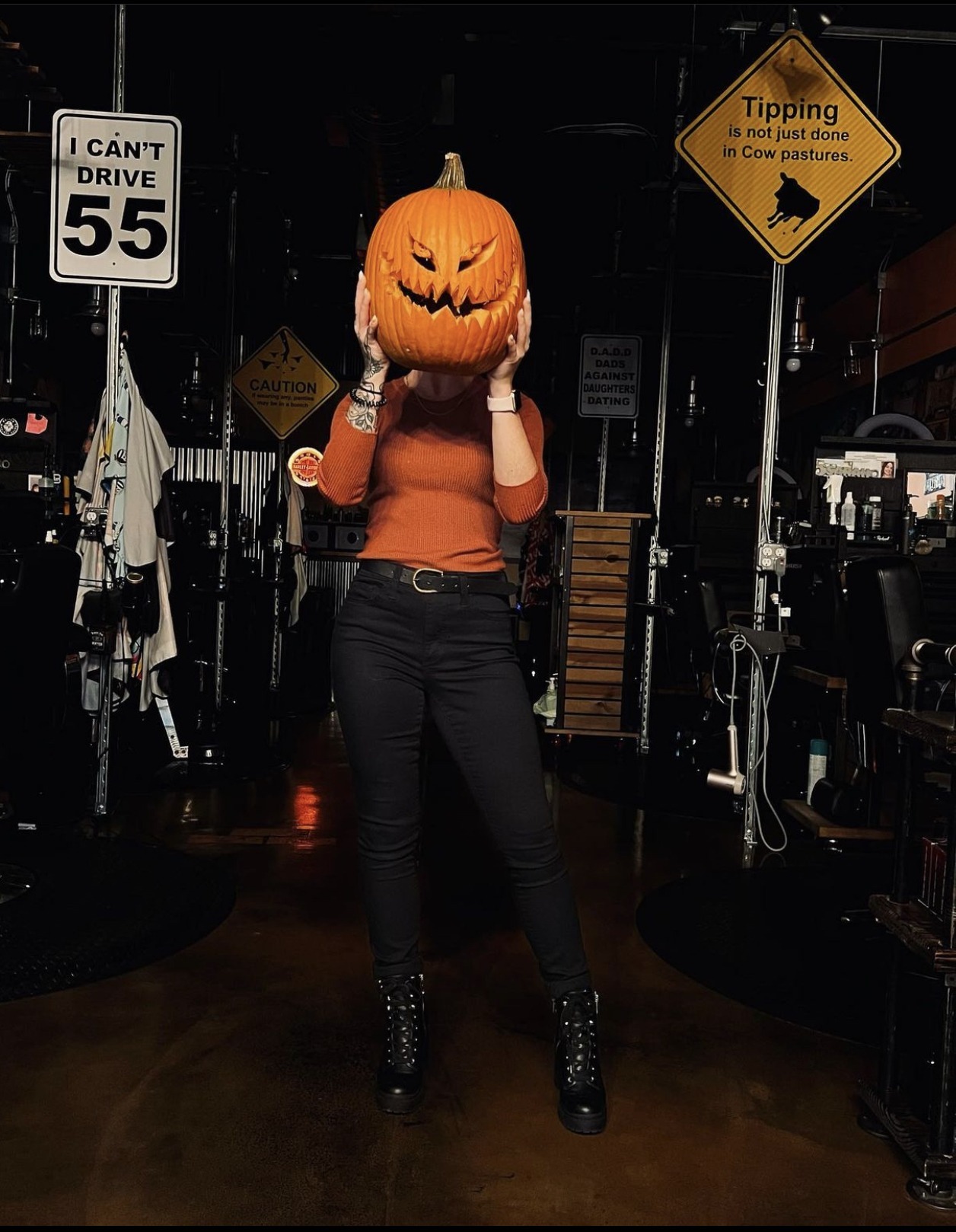 Hair Mechanix help guys reach their hair goals every day. Now let them help you with your Halloween hair and makeup! Have an idea? Bring it in and let us work our magic! From huge spiked mohawks to a Ghostbusters look, we can help with your Halloween hair. Want to shave your head and go out as Kingpin from Daredevil? No problem we can help. No matter what type of crazy haircut you are thinking of, our professional stylists can help!
Call your local Hair Mechanix and talk to a stylist about what you are looking for! You can book an appointment by pressing the button below. Not in Michigan? Hair Mechanix has locations in Washington PA, Jacksonville FL, and World of Golf FL!
Boo! Time to get ready for Halloween! Halloween is one of the best times of the year. A time of year where people can go all out with amazing costumes and makeup. You can either dress up like a charming prince or a horrifying serial killer like Micheal Myer. However, getting your haircut in October can be tricky. You want your hair to work with your Halloween costume, but you don't want to look like a slob the rest of the time. Around this time of year, you've probably let your hair get a little unruly or your recent cut has grown out. Hair Mechanix can understand this conflict. This is why your Halloween haircut is with us.