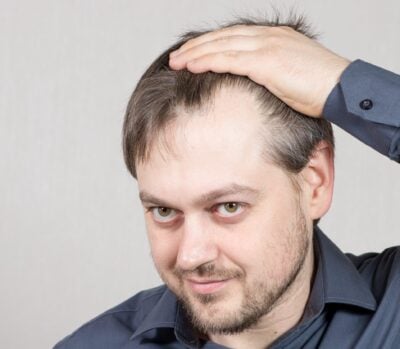 When it comes to haircuts for big foreheads, finding the right one is essential. Women have a lot of versatility with their hair, especially if it's long. However, men have to be more creative with their hairstyles. Most men do not have the same hair length or volume as a woman. In addition, conditions like a receding hairline and other ailments can make your forehead more prominent. Fortunately, the professional stylists at Hair Mechanix have some suggestions for you!
Large Forehead Hairstyles
When it comes to people's physical appearance, everyone has their insecurities. Some people don't like their eyes or their ears. However, a common insecurity amongst men is their forehead. A generous forehead can be a sore spot for some people, especially if they are dealing with conditions like a receding hairline. Unlike your eyes and ears though, you can do something about your forehead. Styling your hair in specific ways can mitigate the size of your forehead.
Fringe Cut
A fringe haircut can obscure your generous forehead by taking a section of hair and styling it over the front hairline. Although you need medium hair to pull it off, this hairstyle is ideal for hiding parts of your forehead. In addition, the fringe cut works with straight, wavy, and curly hair.
French Crop
A classic French chop can be beneficial for people with additional brow space. The haircut shortens the sides and brings a chopped fringe forward. Because the fringe is kept long and can be brushed down, it is one of the best hairstyles to choose if you are insecure about your forehead. You can frame your face in an ideal way with the French crop.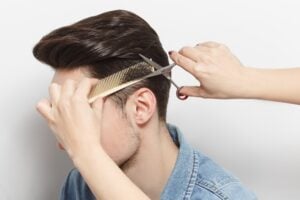 Comb Over Fade
A classic haircut that can hide your brow efficiently and give you a sense of glamour. With this haircut, the top is left long so it can be brushed over the hairline. As a result, the forehead will appear smaller. In addition, you can add contemporary flares like a fade and side part.
If none of these haircuts for big foreheads suit you, you can always ask your stylist for their suggestions. Our professional stylists will guide you in the right direction! Whether you are looking for haircuts for men with receding hairlines or something different, our capable stylists can help!
---
Do you live in Ohio, Florida, or Pennsylvania? Find a Hair Mechanix location near you!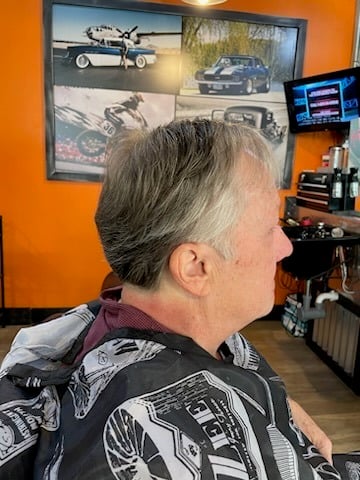 When it comes to older men's haircuts, finding the right style is essential. As people age, their hair texture and qualities can change. As a result, styles that once worked for your hair type suddenly don't. That is why you should always be looking for new haircuts over time. Fortunately, Hair Mechanix has a list of amazing hairstyles that older men can try!
Hair Changes with Age
It should not be a surprise that hair can change over time, especially when aging is involved. Over time, people can experience hair thinning, hair loss, and greying. These are natural consequences of aging. In addition, there are other factors that can lead to changes in your hair. This includes:
Ultraviolet Light
Smoking Cigarettes
Genetic Factors
Stress
The thickness and type have some factors in how your hair changes but regardless, the time arrow will always march forward. So, what are some haircuts that work well for older men?
Older Men Haircuts
There are many options when it comes to older men's haircuts. Each of these options is able to improve appearance while hiding the faults that come with aging hair.
Simple Buzz Cut
This hairstyle can make you appear years younger and distract from any hair thinning or loss due to aging. It is why this style is ideal for thinning hair, especially for older men. Furthermore, this haircut reduces any fuss that comes with upkeeping other hairstyles. Sometimes less is more and this haircut proves it!
Slick Back
A slick back style gives people an air of maturity and charm that is lacking with other haircuts. Having a length on the top can hide any hints of thinning hair, especially when you brush the hair back over potential hair loss areas. It can also help ease any issues with a receding hairline.
Side Part
There are many appealing qualities to side part hairstyles. You can do a combover of your short or long top to hide any problem spots like the slick black. However, this style gives a refreshing youth position.
Haircuts with Hair Mechanix
Need help meeting your hair goals this season? Hair Mechanix has you covered! Whether you are in Michigan, Florida, or Pennsylvania, our stores are always welcoming new clients! At every location, we have capable and professional stylists ready to deliver high-quality haircare services to make sure your hair maintenance is done to perfection!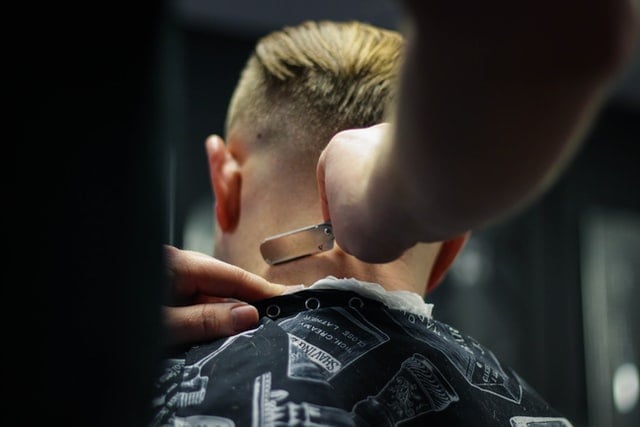 It is time to look for some Fall and Winter men's hairstyles. When the seasons change, it is the perfect time to get a new haircut. The Fall and Winter months are full of important holidays. Thanksgiving, Christmas, and New Year's Eve is around the corner. So, getting a new hairstyle for these events is a necessity. However, what haircuts should you be looking at this year? Let's look at a few!
High Quiff For Fall and Winter
This hairstyle is a combination of 1950s Pompadour and Flattop hairstyles. This hairstyle came after the strict, shortcuts during the post-war United States. The quiff has made a resurgence in popularity. The modern version of the quiff has lots of hair in the front that recedes to a shortcut in the back and sides. This iconic and trendy style looks great when it is high. However, even if you have shorter hair, a quiff can look good in the shorter cut as well. There is a reason why this haircut is one of the best hairstyle trends.
2 Block 'K-Pop'
The 2 Block hairstyle gained popularity because of Korean Pop music idols. The haircut has two aspects that make it unique. First of all, it has longer hair on the top and sides. Finally, it is shorter in the back. This hairstyle works on different levels as it allows for short and long hair to take advantage of this cut. In addition, the 2 block haircut works with straight, wavy, and curly hair. Some people even get perms to make their "K-Pop" hairstyle stand out. Without a doubt, this is a trendy style that you should try for your Fall/Winter look.
Slick Back
Without a doubt, the slick back is the ultimate choice for a swanky look. Regardless of hair length, a slick back can be a versatile style for your hairstyle catalog. This haircut can be formal and stylish, making it perfect for different types of events. It is eye-catching in all situations and can be personalized to fit your own personality. In addition to the classic slick back, you have an undercut or fade. Furthermore, you have to slick back your hair at any length or texture. Overall, this versatile hairstyle can be perfect for this holiday season.
Get Your Fall and Winter Haircut at Hair Mechanix
Selecting the best Fall and Winter men's hairstyles is easy. After all, your haircut is based on personal preference. However, finding the right stylist can be hard. Once your hair is cut, you have to wait for it to grow back. You want a stylist who will give you a satisfying haircut the first time. Well, look no further. Hair Mechanix is a premier barbershop that specializes in giving our customers the look they desire. Our professional stylists are the best in their craft, meaning their work is guaranteed to satisfy. So, don't wait to start your fall or winter on the right foot.
Go to Hair Mechanix today and schedule an appointment!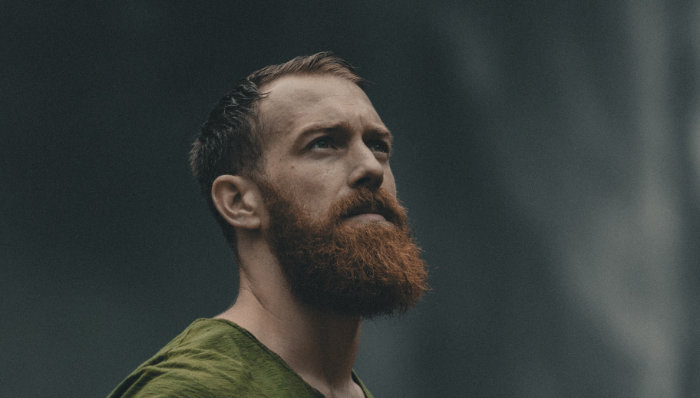 As we age, our hair will thin. But what is the best way to handle one's thinner hair? There are a few hairstyles to hide your thinning hair and embrace the look!
The Best Hairstyles For Thinning Hair
The Buzz Cut 
The buzz cut is a sleek cut that you can manipulate to hide any issues you have with your hair. This hairstyle is best when your hair is starting to thin on the crown and top of the head. Because the skin is visible through the short hair, the thin patches do not stand out as much as they would with a longer hairstyle. Furthermore, the buzz cut can hide a receding hairline as it makes the contrast between hair and skin less obvious. 
The Crew Cut
The crew cut hairstyle is a type of haircut in which the hair on top is cut short in a small pomp style at the front of the head and the sides are shaved a bit shorter. The military-style crew cut is the ideal option for making thinning hair and a receding receding hairline less obvious. The short hair will give you the illusion of having more hair than you do. Also, the contrast between the fuller hair on the top and thinner hair at the temples and sides of your head alludes to an even hairline. 
The Mop-Top
If you do not like short hair, the mop-top is the hairstyle for you! The classic mop-top haircut is a good option to make thinning hair less obvious. You can style your long hair in certain ways to make it look fuller then it is. By brushing it forward and across your forehead, you can hide a receding hairline and by using mousse or gel, you can make your hair look more full.
The High-Fade For Thinning Hair
The high-fade is a hairstyle in which the sides and back are shaved short and the top is slicked back. This is a good look for someone who has embraced their thinning hair and for those who have hair thinning on their crown. The fade will make your hair look cool and edgy, even while it thins and recedes, by making the thinning less obvious. 
The Bald Look
It happens to everyone so why hide it? Go completely bald and embrace the change! Just shave the remaining hair off and live life a little cooler this Summer in the warm weather.
Our hairstylists at Hair Mechanix are experts in handling thinning hair. They can give you a stylish hairstyle that you can feel confident with. So, come in today to your local Hair Mechanix in Auburn Hills, Brighton, Livonia, Monroe, Southgate, Troy, Warren, Waterford, and Westland.