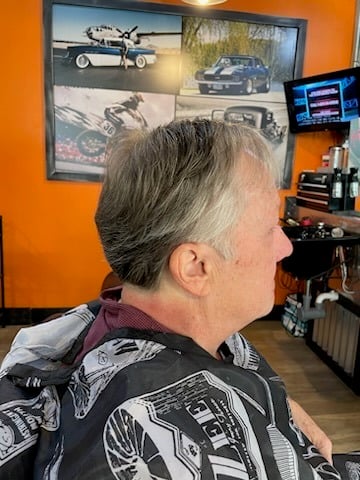 When it comes to older men's haircuts, finding the right style is essential. As people age, their hair texture and qualities can change. As a result, styles that once worked for your hair type suddenly don't. That is why you should always be looking for new haircuts over time. Fortunately, Hair Mechanix has a list of amazing hairstyles that older men can try!
Hair Changes with Age
It should not be a surprise that hair can change over time, especially when aging is involved. Over time, people can experience hair thinning, hair loss, and greying. These are natural consequences of aging. In addition, there are other factors that can lead to changes in your hair. This includes:
Ultraviolet Light
Smoking Cigarettes
Genetic Factors
Stress
The thickness and type have some factors in how your hair changes but regardless, the time arrow will always march forward. So, what are some haircuts that work well for older men?
Older Men Haircuts
There are many options when it comes to older men's haircuts. Each of these options is able to improve appearance while hiding the faults that come with aging hair.
Simple Buzz Cut
This hairstyle can make you appear years younger and distract from any hair thinning or loss due to aging. It is why this style is ideal for thinning hair, especially for older men. Furthermore, this haircut reduces any fuss that comes with upkeeping other hairstyles. Sometimes less is more and this haircut proves it!
Slick Back
A slick back style gives people an air of maturity and charm that is lacking with other haircuts. Having a length on the top can hide any hints of thinning hair, especially when you brush the hair back over potential hair loss areas. It can also help ease any issues with a receding hairline.
Side Part
There are many appealing qualities to side part hairstyles. You can do a combover of your short or long top to hide any problem spots like the slick black. However, this style gives a refreshing youth position.
Haircuts with Hair Mechanix
Need help meeting your hair goals this season? Hair Mechanix has you covered! Whether you are in Michigan, Florida, or Pennsylvania, our stores are always welcoming new clients! At every location, we have capable and professional stylists ready to deliver high-quality haircare services to make sure your hair maintenance is done to perfection!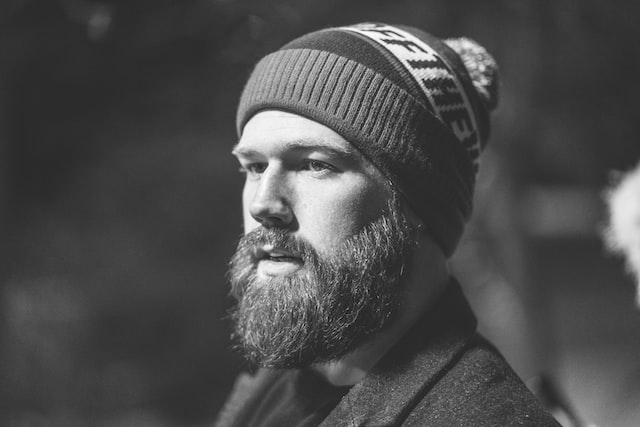 It is time for some winter haircare! With the winter months beginning, it is time to start your seasonal haircare regime. While your hair is not exposed to chlorine and sunshine like in the summer, the winter provides its own problems. Indeed, just like the summer, there are specific measures you need to take to maintain healthy and beautiful hair! That is why Hair Mechanix is providing a little guide to caring for your hair during these cold months.
Hair Problems During the Winter
So, what type of effect does winter weather have on your hair? During the winter, the dry and dreary weather can dry out your scalp and hair. A combination of cold and dry can take away moister from every part of your skin, including your scalp. As a result, people often develop a dry scalp leading to white flakes on their clothes. In addition, the stands of your hair can start breaking and lead to split ends.
Seasonal hair loss is another effect of winter weather. According to the American Academy of Dermatology, people lose about 100 strands of hair a day. However, you tend to lose more hair during seasonal changes. This is because hair tends to go through shedding. For example, there is summer seasonal hair loss because you will produce extra strands for UV light protection. The same thing occurs in the winter. People will lose some hair before their scalp produces thicker strands of hair.
In addition, the weather can cause your hair to lose its shine; making it appear dull. There is also constant frustration of having frizzy hair or piece of hair just standing up. So, how do you deal with these hair problems?
Winter Haircare Tips
Now that you know the struggles that you can face this holiday season, what can you do? There are a few things that you can do to keep your hair in tip-top shape! First of all, you need to go easy on the hot water. Hot water can dry out your scalp quickly in the winter months. It also can prevent nutrients from soaking in. That is why you should be using warm water to prevent your scalp from drying out and allows your natural oils to heal your hair. You want to double up on the conditioner as well. Conditioner will moisturize your hair and keep it hydrated.
Another effective measure to keep your hair healthy is to take vitamins and drink plenty of water. Your diet has a major effect on your hair quality. As a result, you need to make sure your body is getting vitamins. Taking supplements and changing your diet can help this. Hydrating your body can also improve your hair quality. However, one of the best measures to take care of your hair is to get regular haircuts!
Winter Haircuts at Hair Mechanix
During the winter, regular haircuts can prevent hair loss and damage from the dry weather. However, cutting your own hair can be…well…a challenge. Fortunately, you can rely on the professional staff at Hair Mechanix for your haircare needs this winter. All of our stores have an extensive list of services that will help you reach manscaping perfection! Each precision haircut comes with shampooing, straight razor neckline cleanup, and neck massage with a hot towel. In addition, Hair Mechanix uses and sells a variety of high-quality hair products like Billy Jealous and Layfite! So, visit your local Hair Mechanix today and let your winter haircare begin!
---
As a black man finding a hairstyle that fits your hair type can be a challenge. How thick or how coarse your hair is can play a large role in what type of hairstyle will work for you. Although most black men hairstyles work well on any hair type, there are some cuts that work best on certain types. If you are looking for the best place for a hair cut in Livonia, Brighton, or Shelby Twonship, visit Hair Mechanix.
Hairstyles for black men with thicker coarse hair:

Faded Twists
Tapered Fro
Parted Box Fade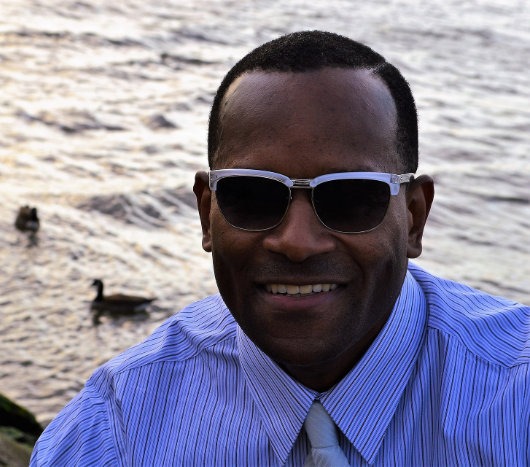 Hairstyles for black men with curly hair:
Low Tapered Fro Out
Faded Mohawk
Faux Hawk
Hairstyles for black me with medium to thick hair
Hairstyles for black men with any hair type
Long Tight Taper
The Buzz
The Small Fro
Clean and Short
The Grown Out Buzz
Twists
Natural Curls
Waves
Polished Fade
Fro Hawk
Clean Shaved
Long Curls
Regardless of the type of hairstyle you choose, one of the most important aspects of your cut is your hairline. Our professional stylists will ensure that you not only love your style but that your hairline is crispy! Whether you want to incorporate designs into your fade, or just want a clean hairline to transpire into your beard, we have you covered so your hairline doesn't have to be! In addition to a great haircut, you can get a great shave or massage as well at Hair Mechanix.
Finally, contact us today to speak to our professional stylists today about which hairstyle is best for you! Make sure to visit our newest locations in Brighton and Shelby Township.  Book your appointment today!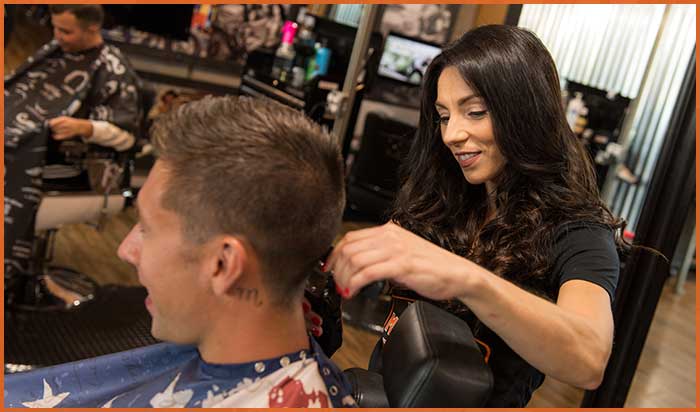 The Right Hair Salon for Men To Look Your Best
Need to look your best for an upcoming job interview, a hot date, or any other occasion? If you do, then you need to go to the newest local hair salon for men – Hair Mechanix®. We've heard all our lives that you only have one chance to make a great first impression. In those first few seconds, someone is looking you over and beginning to make some determinations regarding you.
One of the first things that they will take notice of is how well your hair is cut or styled. It really doesn't matter whether you have a full head of hair or if you may be balding or even if you shave your head. Whatever style you wear your hair, it must be neat and look professional when you're in an interview. If you're looking at that potential hot date, then she is definitely making determinations based on your grooming habits. In either situation, you will want to look your best to make the best first impression possible.
At Hair Mechanics of Westland, Michigan, our entire focus is to have you looking better when you leave than when you came to our door. During the time that you spend with us, we want you to feel relaxed and comfortable. You want to be in surroundings with all of your favorite things. Things like multiple televisions, great art on the walls of the things that appeal to you, like fast cars, hot women, and more. Of course, you would definitely prefer that a great looking female will cater to your needs for hair care and not some ruddy old barber. When she speaks, you want her to understand the difference between a touchdown, a home run, or a goal. You want her to be as enthusiastic as you about the big race event that is going on and more.
Michigan's Best Hair Salon
When you have your hair professionally styled by one of our great-looking female stylists, she won't be talking about her date and how bad it was or how she has to hurry home to fix dinner for her husband. She will be talking about last night's game, the game that is on one of our big screen TVs right now, or the one that is going on tonight. All the while you will be catered to and pampered while relaxing in our luxurious styling chairs. Of course, for all of this to happen, we may have to pry you from the seat you may have been waiting in for her to get to your needs.
Due to the way we take care of all of our clients, we can't rush things just to get to you. But, isn't that the reason you came here – for a little personal attention. A little relaxation? And, isn't that part of what it takes, besides an expert stylist to have you looking your best?
Give us the chance to make our first impression on you. You will be glad you did when you walk out of here looking and feeling great. Stop in any time or make an appointment with one of our fabulous Hair Mechanix® for men by calling 734-331-3900. We're open and waiting to serve you and even if you do wait a while, the time you spend here may be well worth it when you consider the potential gains by looking your best during that first impression.