Finding the best product for your hair can be a challenge. After getting a haircut, you will enjoy the fresh sensation of cut and styled hair. You feel confident and you are looking great. However, recreating that feeling at home can be a challenge. After all, you don't have the tender care that you would get at a hair salon. The first step to recreating your style is to have the right product. So, here are some of the best products for your hair!
American Crew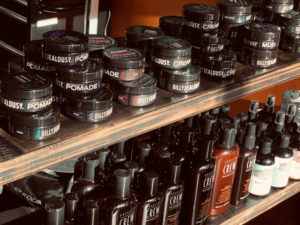 American Crew is a standout professional men's grooming brand that provides a variety of products. In addition to shampoos and conditioners, American Crew creates products for beard care, shaving, and skincare products. Furthermore, they produce high-quality styling products. American Crew creates a variety of shampoo and conditioners are created to handle different types of hair and their quirks. Have oily or dry hair? American Crew has the hair wash for you.
Layrite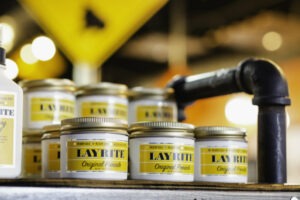 Since 1999, Layrite has been elevating the standards of men's hair products. All of Layrite's products "hold like wax, wash out like gel." As a styling product, Layrite can keep your hairstyle the way you need it and for long-lasting results. You will never be disappointed with this company's pomade and other products.
Billy Jealousy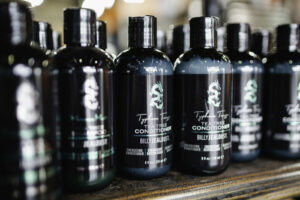 Billy Jealousy is the best option when it comes to taking care of your manly beard. There are a lot of famous men named Billy. Billy Joel, Billy Idol, Billy the Kid, and so much many others. Now there is Billy Jealousy, the stand-in for the American man. All Billy Jealousy products are meant to provide grooming solutions. You can find products that can handle your needs from head to toe. In addition, Billy Jealousy is a commercial-grade, salon-quality product that is made in all-natural ingredients.
Get the Best Hair Care at Hair Mechanix
All of these high-quality product brands are used by the professional stylists at Hair Mechanix. Hair Mechanix provides the best hair salon and barber services. As a result, our company only uses the best in hair products as well. When it comes to the best product for your hair, you cannot go wrong with any of these product brands. Not sure what product is right for you?
Detroit Grooming Company has entered Hair Mechanix Locations!
We are excited to announce that we are now a Detroit Grooming Company retailer and carrying their products at most of our Hair Mechanix locations in Michigan. As we continuously get this brand at each location we are hearing great reviews! Call your nearest Hair Mechanix Male Maintenance location to see if they are stocked with Detroit Grooming Co. salon products.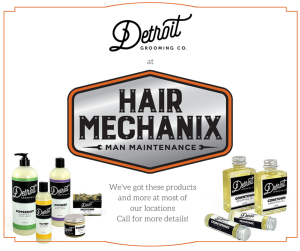 We love their company because just like us its design specifically for men and their hair care needs. With the focus to cater to men and their specific hair types and needs we are providing a place for men to go to to get their haircut, shave, shampoo, head massage, male waxing and more. Now we are carrying this amazing Detroit Michigan based male brand that does just the same!
Some of the product we carry;
Beard Oil
Beard Butter
Pomade
Shampoo – lavender, peppermint, tea tree
Soap
Grooming Shave Kits
** Make sure to call your nearest Hair Mechanix salon location to see what products are currently in stock**
Support your local Detroit Michigan Small businesses! Hair Mechanix and Detroit Grooming Company, stop in for a haircut at any of our locations and check out their products, it's a two for one! All while we make you look fresh with any of our services and you support local small businesses at the same time!