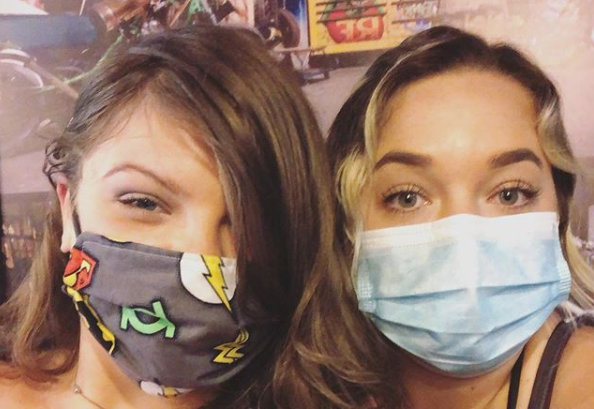 During the COVID-19 outbreak, many states ordered a shelter in place order.  During this time, you are to remain in your homes as well as all non-essential businesses are to close.  Unfortunately, that included all Hair Mechanix locations. The good news is, that some states are starting to lift their shelter in place orders and businesses can start to reopen. The firs of our locations to reopen on May 11th is the Jacksonville location.
Now Open In Florida
While the lockdown in Michigan is extended until May 29th, Florida has eased its restrictions. The Hair Mechanix Jacksonville is open for business and here to help you cut off that extra hair. In addition, the Jacksonville location will be following all safety procedures set by the state and the CDC.  Also, we will keep social distancing in effect and make sure everything is thoroughly sanitized.
The time everyone was on lockdown has really let everyone's hair grow. Our stylists can get you looking your best in no time. Because we are now open in Jacksonville, the demand is really high. We suggest making an appointment ahead of time.  Also, you can give us a call at 1.904.666.5178 for availability. We know these last couple of months have been tough on all of us, and we hope by opening back up we can get back to our normal way of life.
Make sure to visit our Pennsylvania location today!
As of right now, only our Jacksonville location is open. Please check back with us for more updates on all our locations.   When we finally get the go-ahead on opening up in Michigan, we will make sure to follow all guidelines. Also, our stylists are all ready and willing to provide you with the best haircut around.  Finally, we hope that you and your family all remain safe and healthy, and hope to see you soon.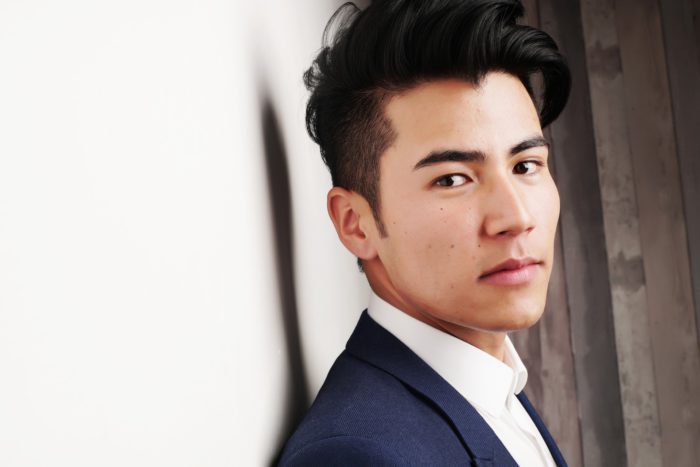 We are heading into the holiday season and there is nothing better than starting the season off with a new haircut! Come to our Jacksonville location to get an in-style haircut to show off to your family! Whether it be a top fade, clean shave, beard shape, or just a trim, our stylists can do it all!
You can get your desired haircut at a great price! And if you want an even better price, come into the shop on one of our weekly special days. On Sundays, we have Sunday Sonday, with the purchase of a Father's haircut, Son's haircut is half off. Also, on Mondays through Wednesdays, Active Military and Veterans receive $3.00 off their haircut. In addition, Mondays through Thursdays between 10 AM and 1 PM, we have Senior Mornings where Senior Citizens receive $3.00 off of their haircuts. And every day we have the Buddy Pass. If you or a friend is new to Hair Mechanix, bring in any Buddy and your cut is free!
For further information about our daily deals or holiday information, call us at +1 904.666.5178 or visit our shop Monday through Thursday 10am-8pm, Friday 9am-8pm, Saturday 9pm-5pm, or Sunday 9am-3pm
HOLIDAY EVENTS AROUND JACKSONVILLE
For some extra fun, visit one of the holiday events near Jacksonville, Florida.
Jingle Jam is a free event on Sunday, December 9 at 7 pm at Fort Caroline Baptist Church in Jacksonville, Florida
Working the Web Christmas Party is a free event on Thursday, December 13 at 6 pm at BBVA Compass in Jacksonville, Florida
Historic Springfield Holiday Home Tour is an event starting at $12 on Friday, December 7 at 5 pm at Springfield Improvement Association and Archives (SIAA) in Jacksonville, FL
And many more!
Come in today to get your killer haircut and make an impression this holiday season! Share our information with your friends and help us grow! Finally, we can't wait to see you so come in soon!
Let the experts at Hair Mechanix in Jacksonville give you a great haircut, razor shave, beard trim, and more.
BOOK YOUR APPOINTMENT ONLINE NOW!
Jacksonville, or Jax as the locals call it, is a vibrant gem on Florida's Atlantic Coast. The idea of being in such a new and exciting city was so appealing we decided to open our first out of state location in Jacksonville. We aim to be the best place to go for men's haircuts in the Jacksonville area and other man-maintenance needs. We already give the best haircuts in Metro Detroit, why not Jacksonville? With the Atlantic Beach and TIAA Bank Field so close? We think we're gonna love it here.
Come see the Hair Mechanix difference
Here at Hair Mechanix, we give the best haircuts in Jacksonville, hands down. We can give your beard a trim, give your scalp a straight razor shave, and give you a free beer while you wait. If you want to catch the Jaguars, the Sharks, or any of the March Madness while you get cleaned up, we got you. We created the perfect place for men to come and get their hair trimmed. We're always looking at the newest men's hairstyles and trends in men's fashion. So you know you're getting the best.
Our experienced licensed stylists can give you that perfect bald fade you've always wanted, or trim up that beard. If you want to see what's been coming through our door, follow us on Instagram. We're always posting all the fashionable men's haircuts in Jacksonville.
When you need a place to get away from the downtown hustle and bustle come to Hair Mechanix Jacksonville. We're located right off the East Beltway 295 and US 90 East of downtown. Perfect if you need to get cleaned up before going to an NFL game or concert at the TIAA Bank Field.
New Mandarin Location in Jacksonville
That's right, we've opened a new Hair Mechanix Location in the Mandarin neighborhood on 11700 San Jose Blvd. The best haircuts just got better
Want to get the Hair Mechanix experience? We're always accepting walk-ins or feel free to book your next appointment on our app!