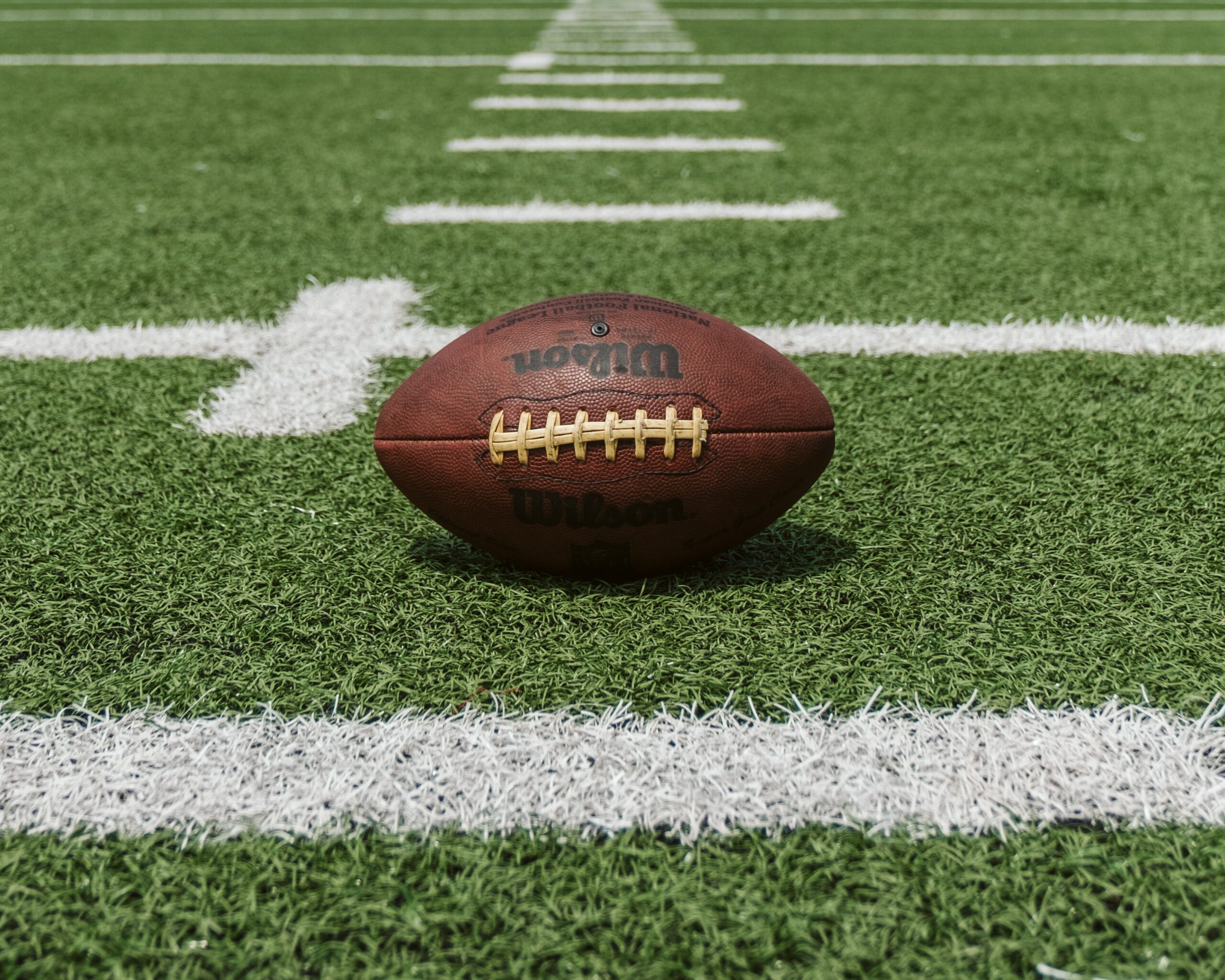 Start looking good for kickoff!
Football season is here and starting strong. It's time for sports parties, tailgating, and cheering at the top of the lungs in the stands. Football season always lines up with the beginning of Fall. So, it is the perfect time to get a new hairstyle! After all, football games provide a lot of social events. You don't want to be going to parties with out-of-date or unkempt hair. Don't believe me! Let's talk about the rich history of football.
The Rich History of Football
Since its creation in the late 19th century, football has become one of America's great pastimes. While football has ancient origins, Walter Camp brought the modern incarnation to life in 1892. Over time, football became the most popular and watched sport in the United States. An entire culture rose from the sport's popularity. Pennsylvania has a rich history with the sport, from the Steeler dynasties to the birthplace of Joe Montana. In addition, it is home to college staples such as Pen State and the University of Pittsburgh.
People will take a day off work to celebrate a football game, have private parties, or tailgate before entering the football stadium. Movies and art has been made in honor of the great American pastime. So, why not honor this historical legacy by trying out a new look?
Looking Good for Kickoff: Some Styles To Try
So, what are some styles that you test out this football season? You could go with a comb-over, a classic haircut that gives you a professional look without being pretentious. However, why not try to explore some wilder looks?
The Quiff is one of the coolest hairstyles in the modern age, providing a perfect balance between messy and well-kempt. It is the perfect hairstyle for professional life and parties. You can also try a faux hawk, another hairstyle that balances the edginess of a mohawk and a traditional men's haircut. While you need long hair to pull off its style, you will amazing versatility in the style of your hair. Maybe you can try some of the most memorable football hairstyles!
There are so many options that will help you start this season in style, so ask your hairstylist for some fantastic options!
Visit The Washington PA Hair Mechanix
Start looking good for the kickoff season by visiting Washington PA Hair Mechanix and our other 14 locations in Florida and Michigan. Our Washington PA location is in the center of a college town, which is full of football events! Each store has professional stylists to help you reach your hair maintenance goals. Hair Mechanix has a variety of services that can help you sculpt your ideal image! Take advantage of our amazing services today. Contact your local Hair Mechanix and kick off football season the right way!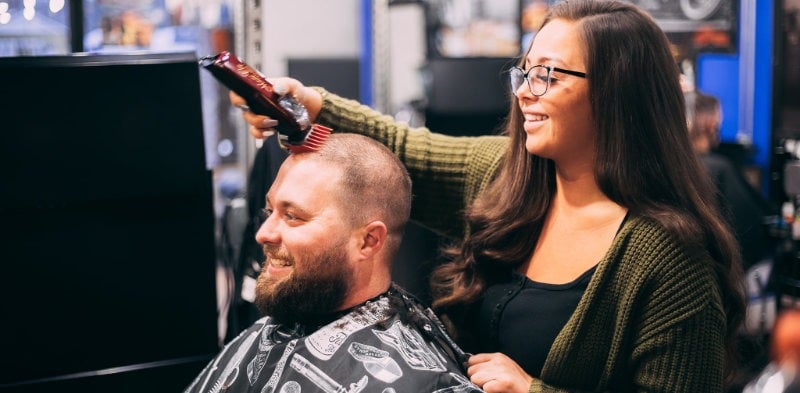 Do women like buzz cuts? There is no definite answer. After all, people have different opinions and preferences. There are many women who like and dislike the buzz cut hairstyle. However, it is important to know why buzz cuts can be appealing and unappealing to other people.
Facial Structure
Without a doubt, facial structure can affect how hairstyles look on a person. Most people fall under different categories of facial structure such as:
Long Face
Round Face
Diamond Face
Square Face
Oval Face
Triangular Face
Considering the differences between each facial type, buzz cut look better on some faces. For buzz cuts, the ideal face types are diamond, long, and square. However, round faces are not compatible with buzz cuts. Making sure you have the optimal faces will make the haircut standout and be more attractive to others.
Length of Buzz Cut
One of the listed disadvantages of buzz cuts is length. While some women like the short aspect, others don't like extremely short buzz cuts. This is because it gets rid of the ability to brush through someone's hair. However, buzz cuts can have a variety of lengths. While most people associate the buzz cut with a military style of cut (basically almost shaved off), these cuts can have longer lengths. Most of women are forgiving of this disadvantage if the cut is more like a crew cut or high-and-tight. Furthermore, these longer cuts hide your scalp.
"Tough Guy" Look
Considering buzz cuts are strongly associated with the military, it seems to be a given that this style would have a strong, masculine vibe. As a result, it can be a hit or miss with some people. While many women would like the tough guy appeal, others believe that people with these haircuts are trying too hard. Regardless, it's up to you if you want to rock this masculine vibe.
Get Your Hair Cut at Hair Mechanix
Whether you are looking to rock a strong buzzcut, fancy fade, or other hairstyles, you will find the best hair maintenance services at Hair Mechanix. Hair Mechanix has a variety of amazing service to provide our clients. Our franchise has multiple locations, including a new location in Howell! So, stop by your local Hair Mechanix today!
Often times, we see popular hairstyles worn by male athletes. Depending on the sport being played, there are many different sports haircuts preferred by famous male stars. Sports haircuts are becoming very trendy in today's society. Not only are they cool looking and versatile, they are also really easy to maintain and manage.
NBA Sports Haircuts
Some of the best men sports cuts are worn by NBA players. Since a hat or helmet is not required for this type of sport, a good head of hair is always nice to look at and appreciate. Keeping your hair groomed really stands out. A few athletic haircuts worn by our NBA players are:
Undercut
Shag
Slickback
Temple Fade Taper
Tapered Frohawk
Messy Crop
Shaved Head
Basketball player, Gordon Hayward is known for wearing his hair in a trendy slickback with gel. Steph Curry's famous hairstyle is his temple fade taper. This classic hairstyle is very low maintenance, shows off all dimensions of the haircut, and only needs to be cut/tapered every few weeks. The undercut hairstyle, worn by Jeremy Lin, adds volume to the modern looking hairstyle. Many NBA stars like wearing this hairstyle because it's simple and gives off a dapper look. These type of haircuts have become very popular in the basketball world over the years.
NFL Sports Haircuts
With the new NFL season coming pretty soon, why not start up the season with a fashionable look? Athletes such as Odell Beckham Jr., Russell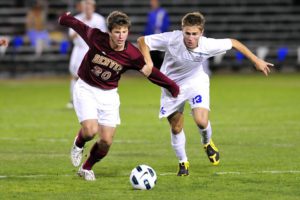 Wilson, Tom Brady, and Emmanuel Sanders all have different sports haircuts that show off their style and personality. Some popular and stylish hairstyles include:
Classic Short Cropped Fauxhawk
Low-Mid Tapered Fade
Classic Short Crop (with the sides shaved)
Soccer Sports Haircuts
Soccer athletes are known for their crazy and creative hairstyles. The most famous styles worn by soccer players are the Olivier Giroud, Cristiano Ronaldo, and Panagiotis Kone haircut.
All athletes wear different types of sports haircuts to express themselves. Depending on the sport you play will determine which haircut you'd prefer. Some are styled to help keep your hair follicles out of your face, while others are designed as a form of protection. Whatever the reason may be, each sports haircut can be personalized just for you.
Get a Sports Haircut at Hair MX!
Looking for a particular sports or athletic hairstyle?  At Hair MX, we do it all. So do you have a favorite player, like their look and want a cut like them? You got it! Come visit any one of our locations, call or schedule an appointment online. We'll give you that perfect sports haircut!