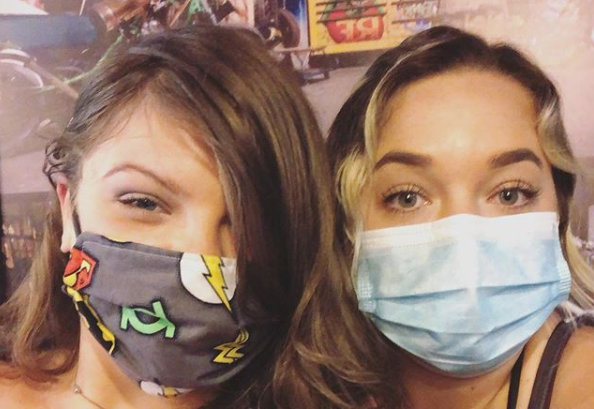 During the COVID-19 outbreak, many states ordered a shelter in place order.  During this time, you are to remain in your homes as well as all non-essential businesses are to close.  Unfortunately, that included all Hair Mechanix locations. The good news is, that some states are starting to lift their shelter in place orders and businesses can start to reopen. The firs of our locations to reopen on May 11th is the Jacksonville location.
Now Open In Florida
While the lockdown in Michigan is extended until May 29th, Florida has eased its restrictions. The Hair Mechanix Jacksonville is open for business and here to help you cut off that extra hair. In addition, the Jacksonville location will be following all safety procedures set by the state and the CDC.  Also, we will keep social distancing in effect and make sure everything is thoroughly sanitized.
The time everyone was on lockdown has really let everyone's hair grow. Our stylists can get you looking your best in no time. Because we are now open in Jacksonville, the demand is really high. We suggest making an appointment ahead of time.  Also, you can give us a call at 1.904.666.5178 for availability. We know these last couple of months have been tough on all of us, and we hope by opening back up we can get back to our normal way of life.
Make sure to visit our Pennsylvania location today!
As of right now, only our Jacksonville location is open. Please check back with us for more updates on all our locations.   When we finally get the go-ahead on opening up in Michigan, we will make sure to follow all guidelines. Also, our stylists are all ready and willing to provide you with the best haircut around.  Finally, we hope that you and your family all remain safe and healthy, and hope to see you soon.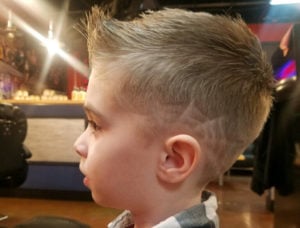 If you are in the Shelby Township area, make sure to visit our newest Shelby location on 23 Mile Road! When it comes to haircuts, the best option around is Hair Mechanix. Also, the friendly stylist at the Shelby Hair Mechanix can help you determine which style is best for you. In addition to haircuts, there is a wide variety of services to choose from as well.
Shelby Location Services
In addition to a haircut, you also receive a free shampoo, neck shave, and a hot towel massage. Those are on the house with a purchase of a hair cut. There are other services to choose from as well. Services such as hair coloring, straight razor shave, beard trim, waxing services, and also scalp treatments.  You could pamper yourself all day.
Our newly opened Shelby location is at 12405 23 Mile Road, Shelby Township.  You can walk-in or book an appointment, either way, our stylist will be glad to see you. Founded in 1827, Shelby Township is a great place to live and raise a family. Hair Mechanix is very honored to be a part of this great town. Also, make sure to stop by and bring the kids we cut hair for all ages.
If you are looking for a stylist that can give you the best look, visit Sara and the rest of the stylist at Hair Mechanix. In addition, make sure to enjoy the welcoming atmosphere of our salon. With large comfortable chairs to great decor, you will feel right at home. Our locations have an inviting men's look and beautiful stylists. Also, we are open  Monday through Thursday 10 am – 8 pm, Friday 9 am – 8 pm, Saturday 9 am – 5 pm and Sunday 9 am – 3 pm.
Finally, give us a call today at 586.488.3750 or visit us today for your next haircut!
The Contest Has Ended Congratulations to N. Emerson The Contest Winner!
---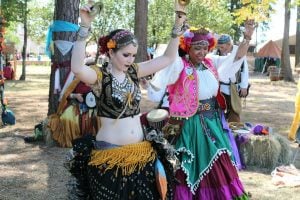 The Renaissance Fair is an outdoor reenactment of life in the 16th century. Its purpose is to provide an accurate historical setting for the public's amusement. 
Here at Hair Mechanix, we fully support Michigan's Annual Renaissance Festival which is why we are giving away the free tickets. We love the activities, costumes, and food. With amusing acts, medieval clothing shopping, eating aberrant foods, and more, there's never a dull moment. But what else is there?


What To Do At The Michigan Renaissance Festival?
Shopping
You and your family can shop the unique shops for handmade jewelry, matching fantasy apparel, and souvenirs! Want to transport yourself back to the 16th century? Visit the leather-works shop for all of your leather goods needs or the many stands littering the fair for cool knick-knacks.
Food
The Festival is home to the weirdest foods. For the adventurous eaters, there are scotch eggs, spicy maple bacon on a stick, and more. For the more cautious eaters, you have your turkey drumsticks, cheesecake on a stick, and more neutral foods. And if you want to enjoy the festival-like kings, register for the Feast of Fantasy to enjoy regal six-course meal and a good time. 
Activities
Along with food and shopping options, there are also fun activities. People from all over the nation visit the Michigan Renaissance Festival to attend the masquerade ball and to watch horse jousting events. Some more fun comes in the form of contests. The dog dress up contests along with the archery contests allow for a fun and competitive time. Or, you can walk through the Hawk Walk and drink all you can in the Pig & Swig.
The festival is active on weekends and Labor Day starting on August 17th through September 29th from 10 AM to 7 PM. Also, it is located at 12600 Dixie Highway in Holly, MI.
Hair Mechanix
You should always look your best when going with your friends or family to the Renaissance Festival. And what better way to do so than to get a haircut at your local Hair Mechanix? Come in before you go to the festival so you can look good for all of the pictures you are sure to take there. Our stylists will fix you up with a beard trim and haircut.
If you are interested in winning four free tickets, enter our contest! Just fill out this form and we will contact you if you win! If you have any questions or concerns, please contact us today! We can't wait to hear from you!
Everyone has their own unique way of carving a turkey for Thanksgiving, just like everyone has their own unique way of of cutting, or should we say carving their hair. Have you heard of hair carving or hair tattoos? Hair carving is when you add a little extra to your haircut by getting a design shaved, or carved, into the sides, or depending on the style, your entire head. There are endless designs that your men's hair stylist can incorporate into your favorite cut.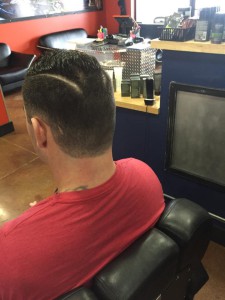 Looking for a hair carving idea for the holiday? How about showing your team spirit with a Detroit Lions logo carved into the side of your head. Maybe you just want to show your love for football in general and get the stitching of a football or the goal post incorporated into your men's haircut. Like we mentioned before there are endless options when it comes to carving your hair into your very own unique look for both men and boys.
Check out some of our favorite hair carving designs on Pinterest. See something you like? Bring us a photo and we will incorporate the design into your haircut.
Do you already have a design carved into your hairstyle? We would love to see your photos. Like us on Facebook and share your photo!
Haircuts to End Hunger – March 8 – March 10

The Hair Mechanix®, Michigan's premier spot for guys' haircuts, is launching a charity event this weekend at their 3 southeast Michigan locations that will help fight hunger in our community one great haircut at a time.