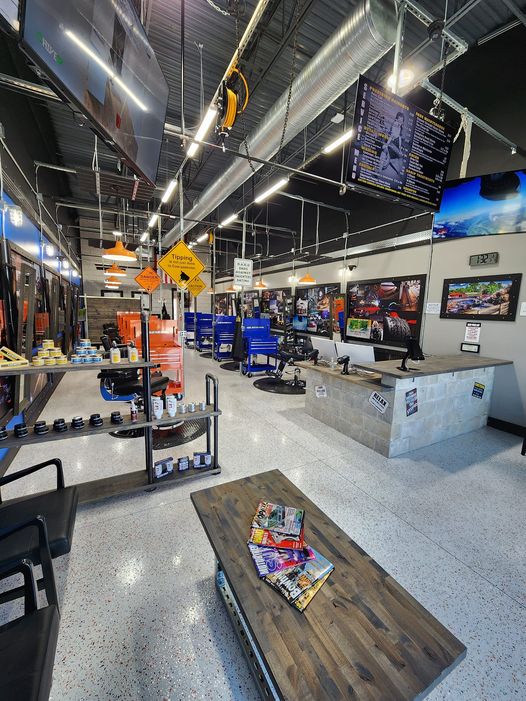 Hair Mechanix in Treaty Oaks is now open and we want to tell you a little more about it! Although there may be a few barber shops to choose from, they won't compare to this new Hair Mechanix location. Atmosphere and attitude are important and Teaty Oaks will deliver! You no longer have to settle for a mediocre hair salon operating as a production line. Book online, download our app, or simply walk in, and you won't be bored, we promise! What makes Hair Mechanix better than other barber shops? Well, let us tell you!
Superior Services
One of the things that set Hair Mechanix apart is our top-of-the-line services. Every location offers:
Precision Haircuts
Coloring Services
Face Maintenance
Waxing
Facials
Scalp Treatments
Detail Work
Each of these services has a variety of options for men to choose from so they can look their best. In addition, Hair Mechanix uses only the best products for your client's hair. However, what makes our services top-tier is our stellar staff!
Superstar Staff
While at Hair Mechanix, we want our customers to have the best experience. That is why our company dedicates time to building and supporting our stylists. Our stylists are stars of our barber shops. After all, our stores would be nothing without them. Our talented team is updated on the latest hair trends for men and constantly honing their amazing skills. Furthermore, all of our stylists are friendly, guaranteeing a welcoming and pleasant time at our shops.
Amazing Location Right Near You
In addition to our superior service and superstar staff, the Treaty Oaks location is ideal. Some barber shops do not have great locations. Either they are out of the way or an inconvenience to drive to. By the end of the haircut, most customers would rather go home than drive somewhere else to do errands or have fun. Fortunately, that isn't the case with this Hair Mechanix location. Located on Plaza Blvd, our Treaty Oak location is down the road from the Bellair Plaza, a shopping mall that has a grocery store and other shops. Not to mention, you are right near the beach. What better way to break in your new hairstyle than by walking the beach?
With so much to offer, why choose any other barber shop? Get a haircut in Treaty Oaks today!
Posted In: Locations