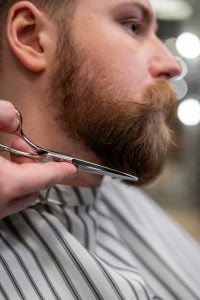 We know that many of you are in desperate need of a haircut after the stay-at-home order that lasted for months. We all have waited for a great haircut during these hard times. Luckily for you, all of our locations are now open! We are now able to provide you with the great services you deserve while also following the guidelines set by the CDC to keep you safe. 
How Are We Keeping You Safe?
At each of our locations, your safety and health are our top priorities. To ensure your safety against COVID-19, we are strictly adhering to the guidelines set by the CDC. By following these guidelines, we hope to minimize both our staff's and our customer's exposure to the virus.
All of our staff are wearing a face mask.

We are frequently cleaning and disinfecting the surfaces of the shop.

We ask everyone to maintain a physical distance of at least 6 feet. 

Also, we are encouraging our staff to stay home if they begin showing signs of the virus.
With these measures in place, we hope to limit the spread of COVID in our shops and communities.
Great Men's Haircuts
Here at Hair Mechanix, we are known for our great services. We offer awesome haircuts, detail work, coloring services, face maintenance, waxing services, and scalp treatments. If you are looking for a cool and relaxing place to get a haircut, beard trim, or wax, look no farther than Hair Mechanix! You can walk in for a haircut or schedule an appointment today.
We have new locations! Our Hair Mechanix location in Washington, Pennsylvania is now open, as of June 5th! If this is local to you, please stop in and get a nice haircut to show off! Furthermore, we are proud to announce that our second Hair Mechanix in Jacksonville, Florida will be opening soon! We look forward to seeing you in these new locations!