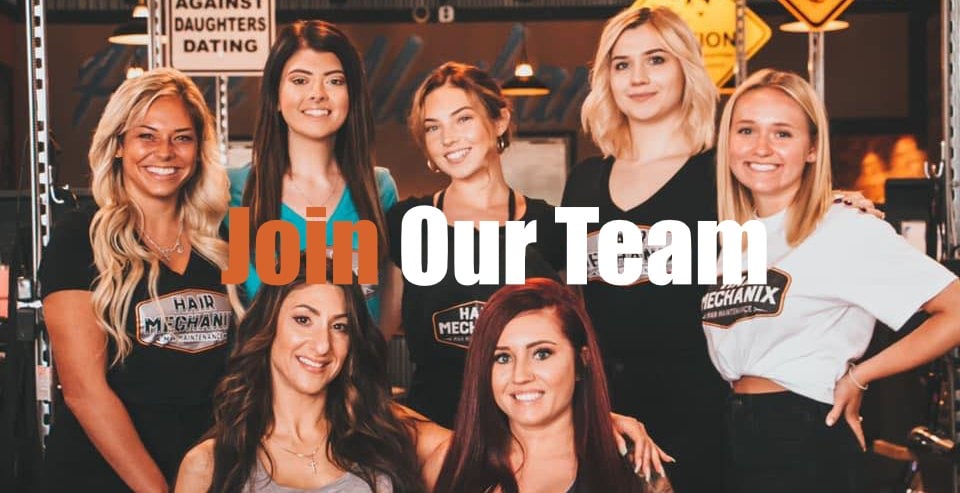 Want to work at a company with competitive wages, friendly clients, and great staff? Work for the best paying hair salons in Michigan! Join Hair Mechanix!
---
When you are looking for a new job, one of the biggest deciding factors is pay. Pay isn't everything, but it does help. While people are passionate about different things, they don't pay the bills. As a hairstylist, you have to decide what hair salon deserves your talent. After all, you are an artist. And all artists need someone to value their talent. Sadly, most companies aren't willing to pay for that talent. The bottom line is that you should work for the best. You need to be working for Hair Mechanix.
Best Paying Hair Salons in Michigan
Yeah, yeah. You have probably heard that pitch before. But at Hair Mechanix, we mean it. While others can claim they value their hairstylists, we are willing to pay for it. After all, our clientele deserves the best stylists. Hair Mechanix wants our stylists to know that they are worth the time and investment. But instead of just hearing it, let me tell you why Hair Mechanix is the best paying hair salon around.
One-on-One Training
However, this is only a small aspect of why Hair Mechanix has the best paying hair salons. For our stylists, our investment doesn't stop at wages/commissions. In order to foster talent, Hair Mechanix provides ongoing education to make our stylists shine brighter. Through our one-on-one training model, our stylists are able to master their skills. And for a hairstylist, your skills affect how many clients you have.
Great Guaranteed Wage and 60% Commissions
You read that right. Many hair salons are built on the commission payment system. However, the average commission rate for hair salons is between 40-50%. In addition, salons often don't have base pay. For emerging talent, commission payment can be awful. Instead of showing your skills, you spend every moment worrying about find clientele. Not to mention, a lower commission rate means most of your money is going to your boss.
At Hair Mechanix, we know that our business thrives with top-notch employees. This is why our commissions are 60%. Our salons are the best because of you. Therefore, our artists should be paid what they deserve.
You Matter
Hair Mechanix's hairstylists have the best pay in Michigan. But our company doesn't just invest in our talent. We care about them. Instead of rigid and unfair scheduling mandates, you get to choose. Whether you need a flexible or set schedule, our company will work with you. In addition, you will never have to worry about "on-call" days. Your schedule is yours.
These are only a fraction of what Hair Mechanix provides for its employees. Instead of wasting time on other companies, give your talent to one that cares.
Ready to join the Hair Mechanix Team?
"*" indicates required fields
---
Check out all of our Hair Mechanix Locations!