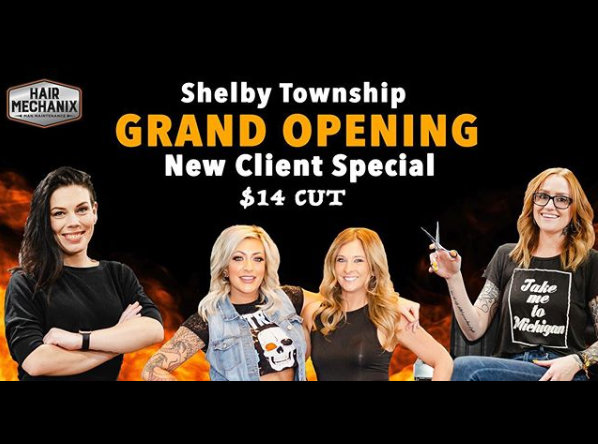 In celebration of the opening of the brand new Shelby Hair Mechanix, all new clients can get a haircut for $14! The new client special is valid at all Hair Mechanix locations. If you have not visited a Hair Mechanix yet, then now is the perfect time to do so. In addition to this great deal, you will be treated to great decor and fantastic stylists.
Save With The New Client Special
Now is the best time to take advantage of this great deal. Of course, make sure to visit our beautiful new location in Shelby. No matter if you walk-in or make an appointment, we are always glad to see you. Also included with your haircut, you will receive a free shampoo, neck shave, and a hot towel massage. That is a great value for the price of one haircut! If you are not sure what type of look you are going for, ask our experienced stylist. They can let you know all the latest trends and what hairstyles will look best on you.
Already have a look and know exactly what you want? No problem either, our stylist will give you exactly the cut you need. In addition to the Shelby location, our newest location in Washington Pennsylvania will be opening soon! Of course, haircuts are not the only service we offer. If you are looking for a new color or just want to hide some grey, we offer coloring services. You can go with natural color, highlights, or even facial hair tint for your new look.
Also available are all types of shaving services. You can have a straight razor shave with a hot towel or a beard trim, just let the stylist know what you are looking for. Finally, visit one of our great locations and take advantage of the new client special for $14!