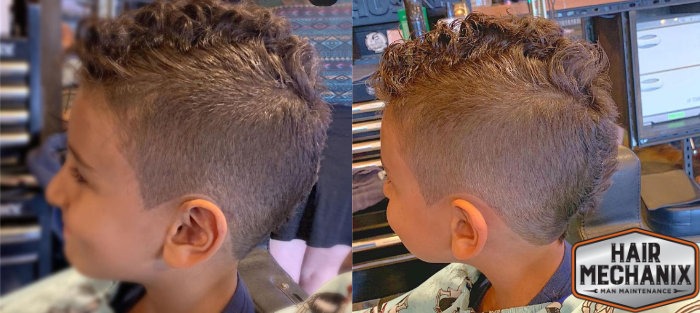 Have you heard the news? Hair Mechanix is excited to announce our newest location in Mandarin Jacksonville, Florida! The Mandarin area is a beautiful area and we are happy to be a part of this thriving community.  In addition to our location on Beach Blvd, the Mandarin location is located at 11700 San Jose Blvd. Unit 6. Of course, our newest location will be offering all the same great services you have grown to expect from Hair Mechanix!
Mandarin Jacksonville Men's Haircuts
At Hair Mechanix, you can expect talented stylists and a friendly atmosphere that will have you coming back for years. Also, we offer a variety of services to choose from such as shaves, hair cuts, waxing, massages, and much more! In addition, our staff can recommend the best new products to keep you looking great until your next haircut.  One of the hot new products we are offering is Suavecito.
Suavecito Pomade is some of the best available today. It will help maintain your look all day long.  Hair Mechanix is the best place to bring all your back to school kids.  Sure a lot of kids are learning online these days, but do not have them looking shaggy in their Zoom classes! Bring your kids to Hair Mechanix today! From Fohawks to classic cuts, we can keep your young students looking their best.
Add Ons And More
You can book online or walk-in either way we are glad you are here. When booking online, make sure to select some add ons to make your visit even better than you thought. A haircut is great, but an additional beard shave or other services can have really looking your best. If you are in the Jacksonville area make sure to stop the Mandarins newest haircut location today, to look your best all year long.