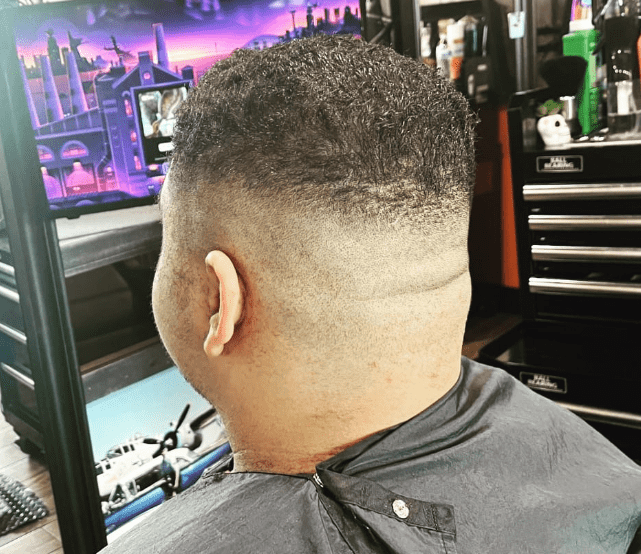 Nobody's hair is the same. As a result, there are different hair types that men and women are born with. Hair type and texture require a specific amount of care and attention. For women, maintaining your hair and body is engrained into you. However, men often have problems knowing what type of haircuts work for their hair type. Fortunately, Hair Mechanix has talented stylists who can help you pick the right hairstyle for your hair. Each hair type has unique properties, hairstyles can vary between them.
Styles for Straight Hair
Straight hair (type 1) is typically oily because the hair follicles have a direct pathway from the tip end. This causes the hair to be smooth to the touch and tangles less frequently. In addition, straight hair can use a large variety of styling products. This hair type also is easier to style over, leading to a wide variety of hairstyles you can try. Some hairstyles include:
Textured Fringe
Disconnected High Fade
Blended Taper
Faded Crop
Styles for Wavy Hair
Wavy hair (type 2) is the result of the root being slightly angled. As a result, this hair type uses less oil and makes an s shape strand of hair. It might be a surprise but wavy hair is the most desirable hair type for men due to its versatility and it's natural volume. The combination of these traits makes wavy hair easy to style. Some popular choices for men's haircuts are:
Shaggy Waves
Medium Length Cut
Short Wavy Crop
Wavy Mohawk
Styles for Curly Hair
Curly hair (type 3) is typically dry compared to straight and wavy hair. This is due to the oil having a difficult time traveling up to the tip of the hair. While curly hair has more volume, it is prone to becoming fizzy and breakage. So, when choosing a hairstyle for your curly hair, you need something that takes all these aspects into effect. A few hairstyles that we recommend trying are:
Curly Undercut
Curly Crop
Curly Fade
Curly Pompadour
Styles for Kinky Hair
The final hair type is kinky (type 4). This is the driest and curliest hair type that someone can have. Hair strands have a zig-zag pattern to them, leaving it be very fragile. People who have this type of hair need to use specific products to help maintain it. Due to its fragility, there are very few haircuts and styles that can help maintain this hair. Two styles that work well with type 4 hair are high and tight and fade haircuts.
Picking hairstyles is just one part of taking care of your hair. You also need to use the right grooming products to help maintain their unique properties. If you are interested in trying new hairstyles, talk to your stylist to see what could work with your hair. There are many different hair types so make sure you pick the right hairstyle for yours!
Posted In: Hair Styles
Tags: hair texture, hair types