Best Haircuts for Boys
We're not just men's cuts, we also do kids cuts as well! Let us cut your little boys hair with our professional staff that knows how to make them look good. Whether it's their first "big kid" haircut or they've been going to a kids or general hair salon the whole time, we specialize in boys haircuts and will make them feel comfortable at any of our Michigan salon locations specifically for males!
We've got a few cool hair styles for boys you might like to try!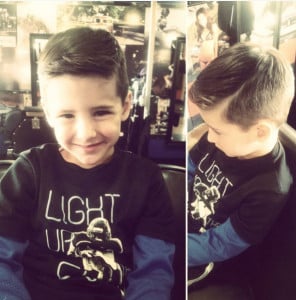 Side Part Mini Pompadour
Make your little man look like a million bucks with this hair style. This look will keep your boys hair nice and short but still be able to style it up. Shorter on the sides, with a little length on top, with a little style to boot. Encouraging your boy to style their hair however they want will also be awesome to watch as well.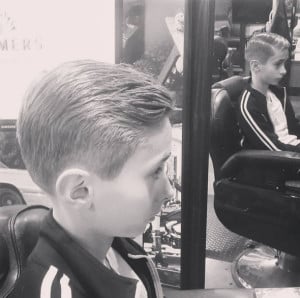 High Part with short sides
This look reminds us of the European soccer players that are tearing up the field. Your boy will look stylish and ready to go on the field with this cut. We cut one side short while the other side gets a little bit of length that will give that slick back look that will make him look like a little man.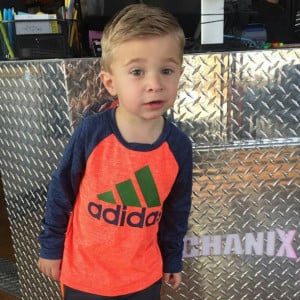 Little bit of Bang slicked back
Nothing says keeping it classic like this boys cut. Low maintenance but just enough that you can style it a little bit. This look is cute, clean and can be fun at the same time. This look will look good with a little length, so you know he'll be due for another cut after a little bit of time.
No matter if he is 5 years old or 12 years old, your boy will love it here at Hair Mechanix. With TV's at each station we can entertain them or distract them with whatever is needed to get the cut done! Mom or dad can be close by for any level of comfort your boy needs to get his haircut. We can do fades, buzz cuts, and many other boys hair cuts and styles your boy could want. We give them a fun environment for their first of many big kid haircuts. We are open to walk ins and can make appointments as well.