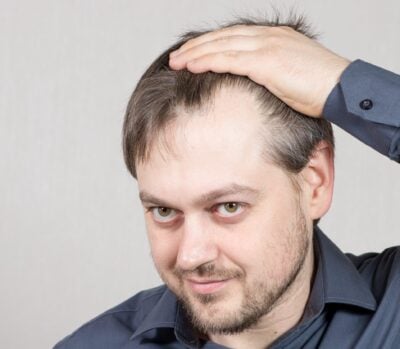 When it comes to haircuts for big foreheads, finding the right one is essential. Women have a lot of versatility with their hair, especially if it's long. However, men have to be more creative with their hairstyles. Most men do not have the same hair length or volume as a woman. In addition, conditions like a receding hairline and other ailments can make your forehead more prominent. Fortunately, the professional stylists at Hair Mechanix have some suggestions for you!
Large Forehead Hairstyles
When it comes to people's physical appearance, everyone has their insecurities. Some people don't like their eyes or their ears. However, a common insecurity amongst men is their forehead. A generous forehead can be a sore spot for some people, especially if they are dealing with conditions like a receding hairline. Unlike your eyes and ears though, you can do something about your forehead. Styling your hair in specific ways can mitigate the size of your forehead.
Fringe Cut
A fringe haircut can obscure your generous forehead by taking a section of hair and styling it over the front hairline. Although you need medium hair to pull it off, this hairstyle is ideal for hiding parts of your forehead. In addition, the fringe cut works with straight, wavy, and curly hair.
French Crop
A classic French chop can be beneficial for people with additional brow space. The haircut shortens the sides and brings a chopped fringe forward. Because the fringe is kept long and can be brushed down, it is one of the best hairstyles to choose if you are insecure about your forehead. You can frame your face in an ideal way with the French crop.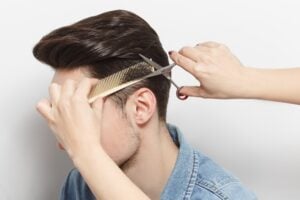 Comb Over Fade
A classic haircut that can hide your brow efficiently and give you a sense of glamour. With this haircut, the top is left long so it can be brushed over the hairline. As a result, the forehead will appear smaller. In addition, you can add contemporary flares like a fade and side part.
If none of these haircuts for big foreheads suit you, you can always ask your stylist for their suggestions. Our professional stylists will guide you in the right direction! Whether you are looking for haircuts for men with receding hairlines or something different, our capable stylists can help!
---
Do you live in Ohio, Florida, or Pennsylvania? Find a Hair Mechanix location near you!