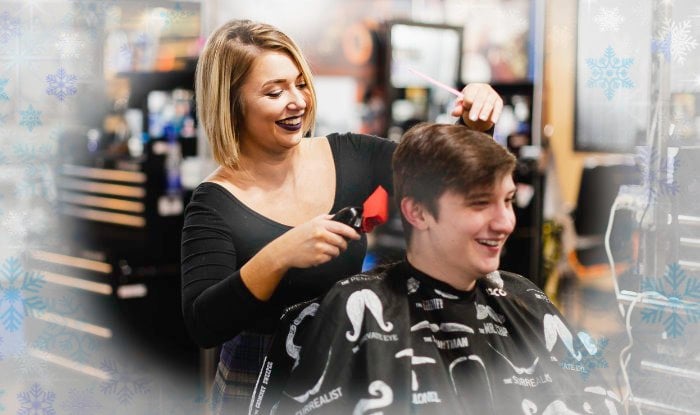 Well, thankfully 2020 is winding down.  As always with the coming of the new year, there is some end of the year holiday gathering to attend.  When searching for a place for your holiday haircuts, look no further than Hair Mechanix!  Sure there are restrictions in place now, but we are still here to service you. Make an appointment today for one of our talented stylists.
Holiday Haircuts at Hair Mechanix
No matter what type of hair you have we can recommend the best style that suits you. Even if you look like Santa Claus himself, we can trim you up and have you looking good. Even if you are just staying in for New Years', make sure you look your best with a haircut from Hair Mechanix.  Of course, haircuts are not all we do, we offer other great services as well. From hair dye to waxing you can have it all at Hair Mechanix.
Book With Our New Mobile App
Are you always out and about and do not have time to sit in front of a computer? Many of us these days are living off of our phones and we are making it easier for you. Download our newest Hair Mechanix app! No matter if you are an iPhone user or Android, we have the app for you.  Our app makes it quick and easy for you to book your next appointment. The best part, it remembers all your settings, so next time you book it is even easier!
Choose your location, then your service, next your stylist, and what time you want, it is just that simple. Come and visit us this holiday season for a great holiday haircut. Book your appointment today or stop by and visit one of our great locations to schedule your next haircut!