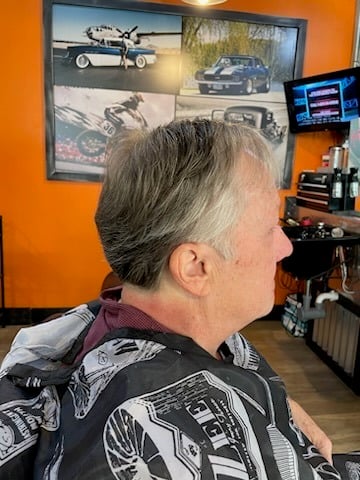 When it comes to older men's haircuts, finding the right style is essential. As people age, their hair texture and qualities can change. As a result, styles that once worked for your hair type suddenly don't. That is why you should always be looking for new haircuts over time. Fortunately, Hair Mechanix has a list of amazing hairstyles that older men can try!
Hair Changes with Age
It should not be a surprise that hair can change over time, especially when aging is involved. Over time, people can experience hair thinning, hair loss, and greying. These are natural consequences of aging. In addition, there are other factors that can lead to changes in your hair. This includes:
Ultraviolet Light
Smoking Cigarettes
Genetic Factors
Stress
The thickness and type have some factors in how your hair changes but regardless, the time arrow will always march forward. So, what are some haircuts that work well for older men?
Older Men Haircuts
There are many options when it comes to older men's haircuts. Each of these options is able to improve appearance while hiding the faults that come with aging hair.
Simple Buzz Cut
This hairstyle can make you appear years younger and distract from any hair thinning or loss due to aging. It is why this style is ideal for thinning hair, especially for older men. Furthermore, this haircut reduces any fuss that comes with upkeeping other hairstyles. Sometimes less is more and this haircut proves it!
Slick Back
A slick back style gives people an air of maturity and charm that is lacking with other haircuts. Having a length on the top can hide any hints of thinning hair, especially when you brush the hair back over potential hair loss areas. It can also help ease any issues with a receding hairline.
Side Part
There are many appealing qualities to side part hairstyles. You can do a combover of your short or long top to hide any problem spots like the slick black. However, this style gives a refreshing youth position.
Haircuts with Hair Mechanix
Need help meeting your hair goals this season? Hair Mechanix has you covered! Whether you are in Michigan, Florida, or Pennsylvania, our stores are always welcoming new clients! At every location, we have capable and professional stylists ready to deliver high-quality haircare services to make sure your hair maintenance is done to perfection!