Are you about to graduate within the next month or so? Well, first and foremost, we at Hair Mechanix would like to say, "Congratulations! You've made it!!" Secondly, with any graduation comes a lot of prepping and planning. Not only do you have to decide on who to invite (to help you celebrate such a huge milestone), but you also have to take into consideration the festivities that will take place afterward.
I would have to say that the most important thing to prepare for would have to be your graduation hairstyle preference for your big day. However, no need to worry, guys. Below is a list of hairstyles and haircuts to choose from to make your graduation day a memorable one.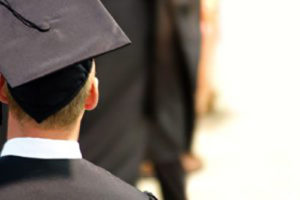 Graduation Hairstyles
Graduation hairstyles are always fun to choose from. No matter if the hairstyle is long, short or medium—there are so many different hairstyles and so many different types of haircuts. Men, are you into wearing longer hairstyles? Curly, shaggy, mullets and ponytails are in this year. Perhaps you're looking for something more conservative, with less hair? The pompadour, tapered short, flat top or crew cut hairstyle is more suitable for you.
All of these listed hairstyles have a very stylish, chic and elegance to them and all stand out in their own way. Many haircuts and styles are determined based off of a person's face shape, hair texture, and personality.
Graduation Ready with Hair Mechanix
Come on over to Hair Mechanix to experience an experience like never before.
Already graduated this year, but are looking for a place to get your haircut before your upcoming grad party? Hair Mechanix does those, too! Give us a call or contact us to set up your appointment today. So, what are you waiting for?! We cannot wait to share this priceless moment with you.