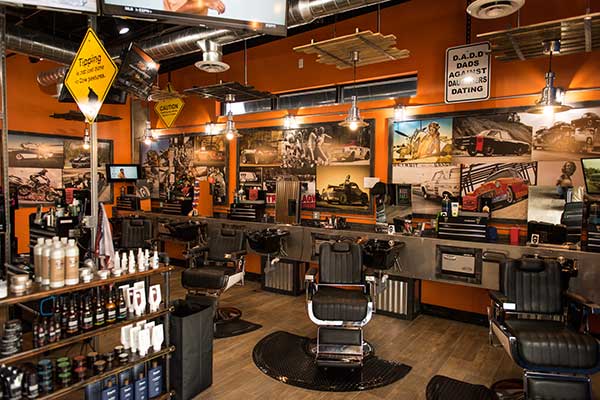 Have you visited your Southgate Hair Mechanix yet? If you are not familiar with Hair Mechanix we are a full-service men's salon that we like to call our Shop. Also, like a mechanic shop, filled with everything for men. From the walls with ridiculously cool images, always streaming rock music and live sports games, to our tools, conversation, and beverages. Men couldn't ask for more! In addition, our Southgate Michigan location is downriver next to Taylor, Wyandotte, and Lincoln Park and is easily found on Eureka Rd. near Allen and Dix Toledo Hwy. You can find us in the plaza with Black Pine Sushi across from ABC Warehouse in Southgate.
Southgate Hair Mechanix Best Haircut Downriver
Hair Mechanix in Southgate offers full service for men's hair care. All of our stylists and barbers are professionals in men's hair cuts. Also, we offer other men's hair care needs, walk-in knowing you will walk out rocking it! Also, with every haircut, we include a hot towel massage, shampoo, and neck shave.  With March Madness about to start, come to Hair Mechanix for a haircut and enjoy the games while you are there!
Southgate Hair Mechanix offers;
Hair Cuts with included shampoo, eyebrow trim, neck shave, and hot towel massage
Full-service Hair Coloring menu
Waxing Menu
Face Shaves
Scalp Massage
Finally, please Contact Us and Like Us on FB for specials, promotions, products, and services, one of our wonderful stylists will be able to answer any of your men's hair cut and care questions.